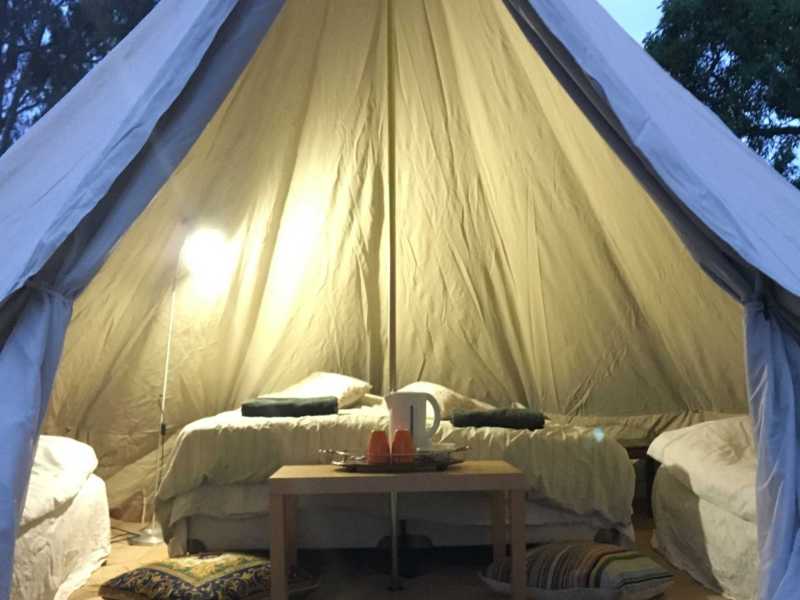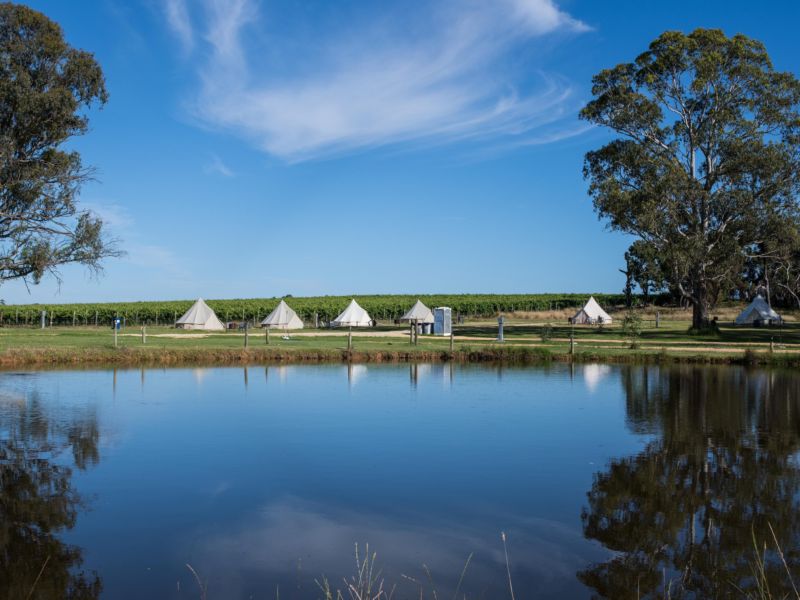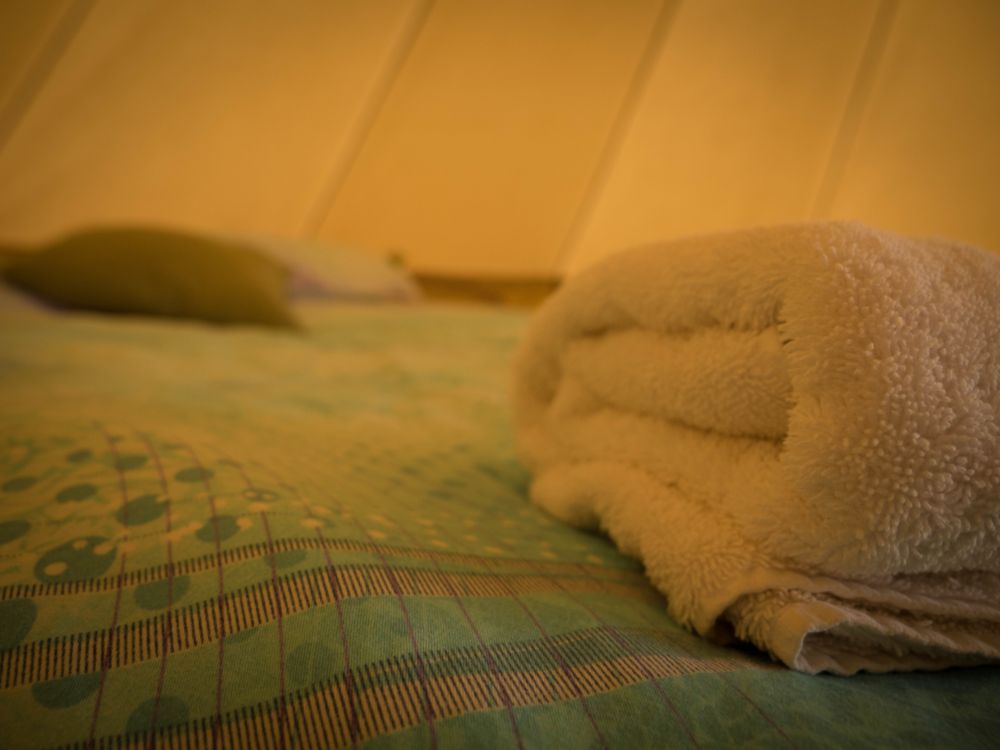 Have you ever tried glamping? That is, camping, with a real bed and 240v power, and no need to put up and pull down the tent? The full camping experience without the hassle? Warm in winter and cool in summer, these cosy bell tents are located next to the vineyard and lake. They are 5m across and accommodate up to 4 people. New bathrooms, electric blanket and tea and coffee in your yurt are included. A $50 deluxe upgrade is also available (firewood, breakfast and wine+).
Sleeps max 5, $20 extra per person.
Children under 5 are free.
Autumn Glamping
Autumn is a great time to visit Coonawarra and try glamping - the leaves are golden red, and the wine is always red! With a campfire of your own, electric blankets and heating in your bell tent, cold is out and snug is in. From $50 per night (2 people, 3 nights).
Autumn Rates
| Nights | Included | Price |
| --- | --- | --- |
| 1 Night | For two people | $75 |
| 2 Nights | For two people | $150 |
| 3 Nights | For two people - third night is FREE! | $150 |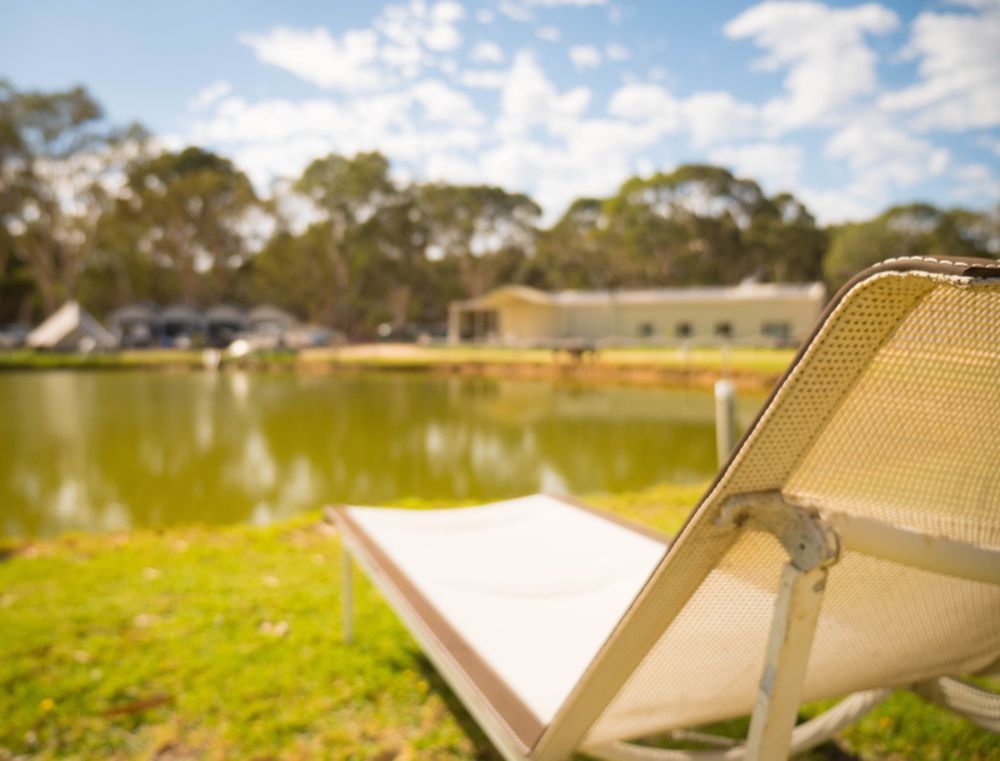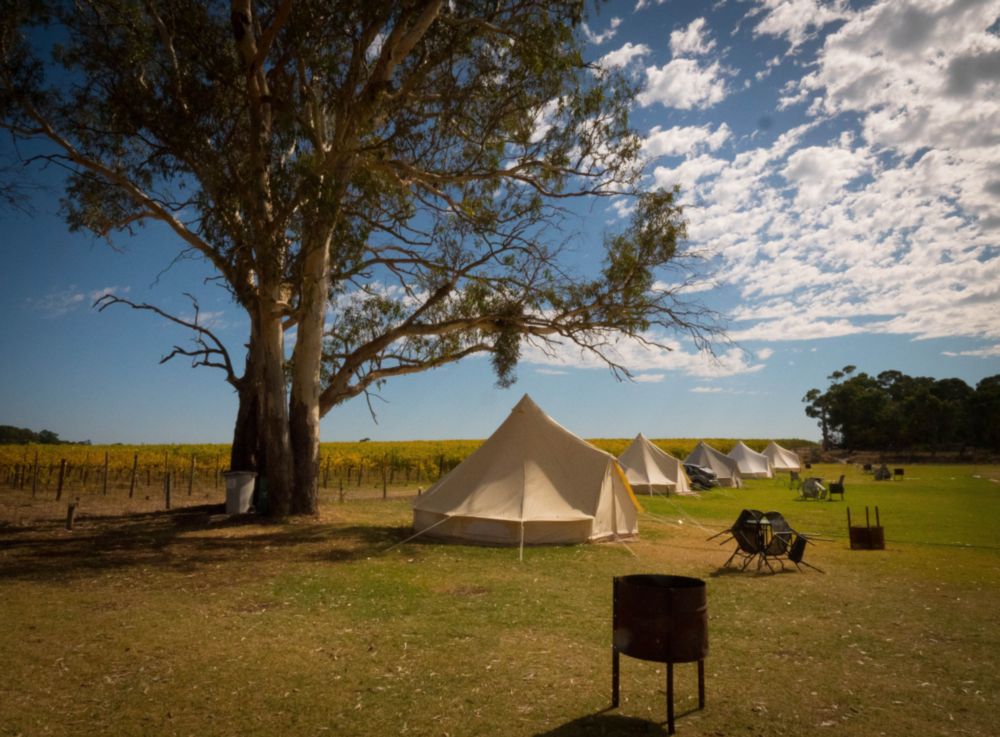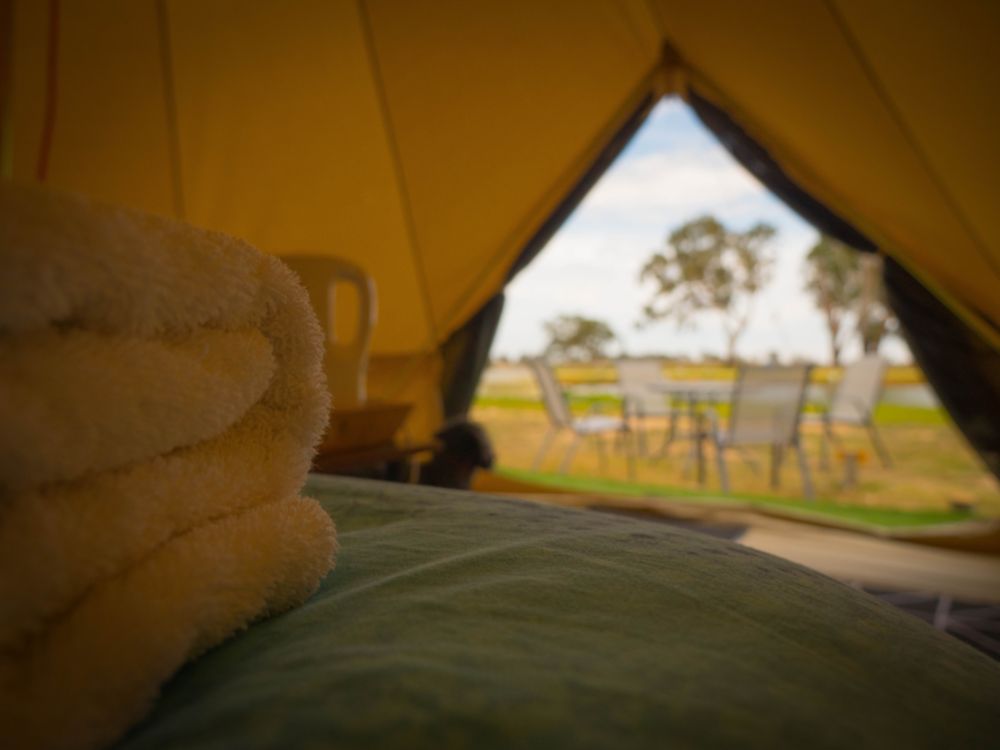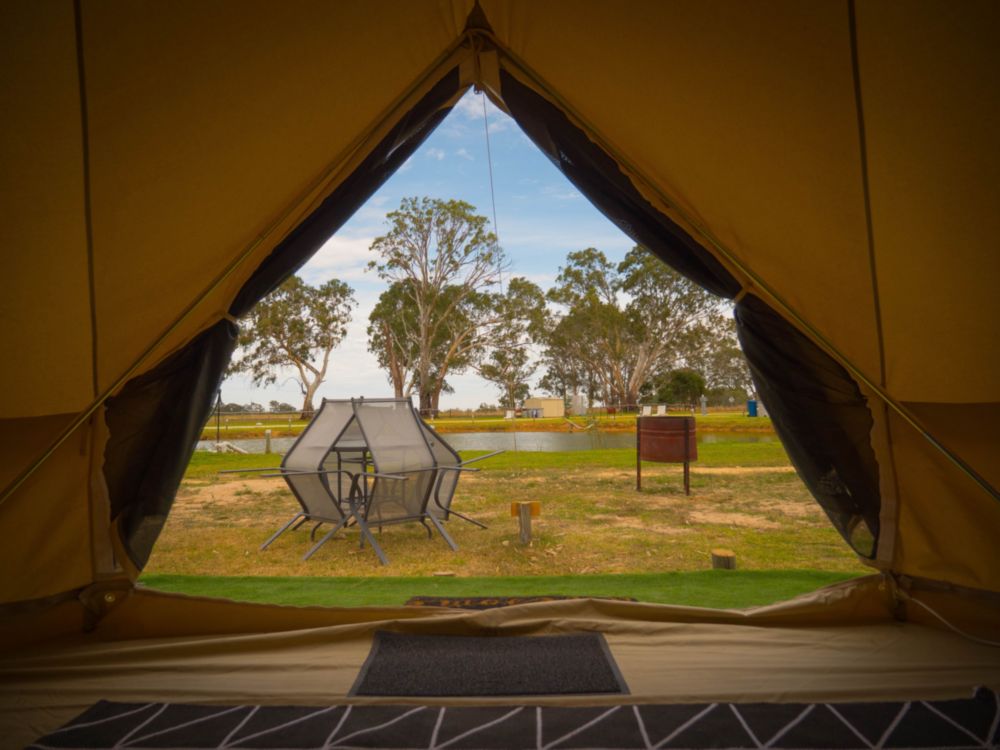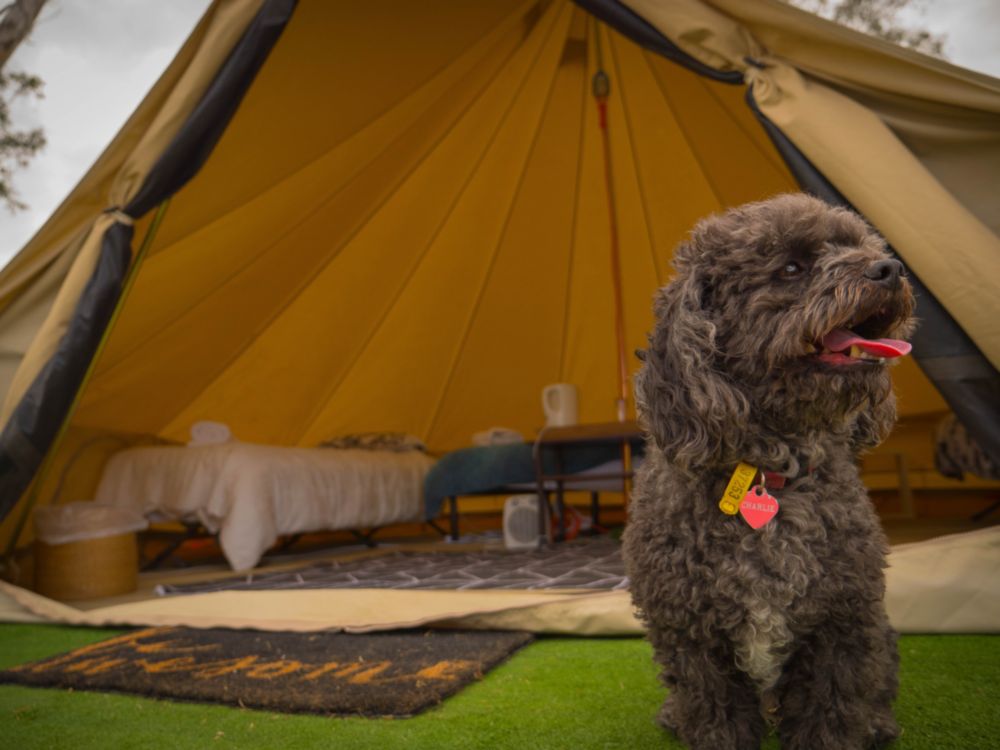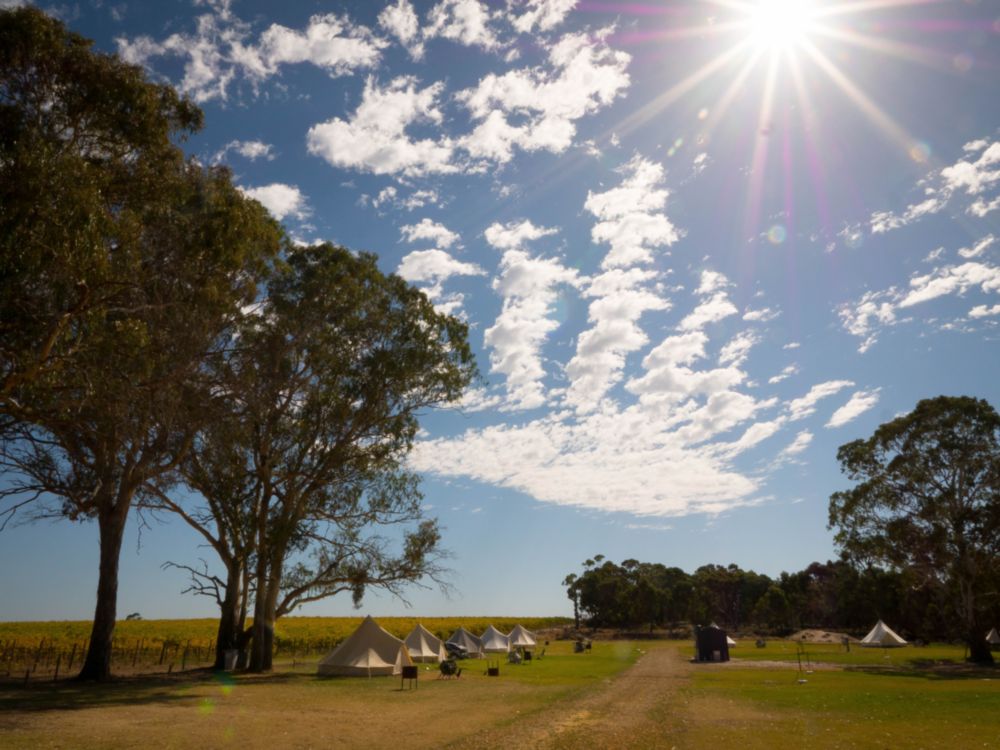 >