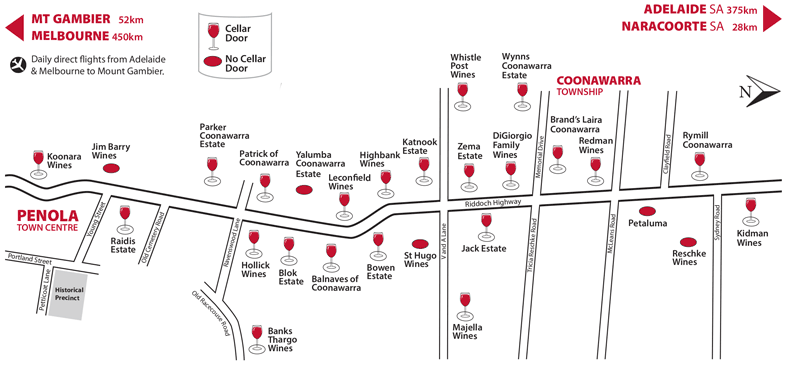 Coonawarra is recognised as Australia's premium Bordeaux-style wine producing region. It has the advantages of good, well drained soil, reliable underground water and a medium-cool ripening season - all factors that assist in producing great Cabernet Sauvignon.
Coonawarra is 20kms long and 2kms wide, with over 25 cellar doors. Most people find it a bit difficult to choose which ones to visit - let alone drive after visiting them!
For this reason Coonawarra offers various types of wine tours. The most inexpensive and one of the best is the Wineries Walking Trail
The Wineries Walking Trail Shuttle Service
The five wineries on the trail are all open seven days a week and the eateries as advertised. You will be warmly welcomed at all of them for tastings or refreshments. You start at Redmans, walk to Brands Laira, have a bite of lunch at Otelia or the General Store, on to Wynns, try Digiorios and finish at Zemas. The best news is the price - FREE (except for lunch of course)!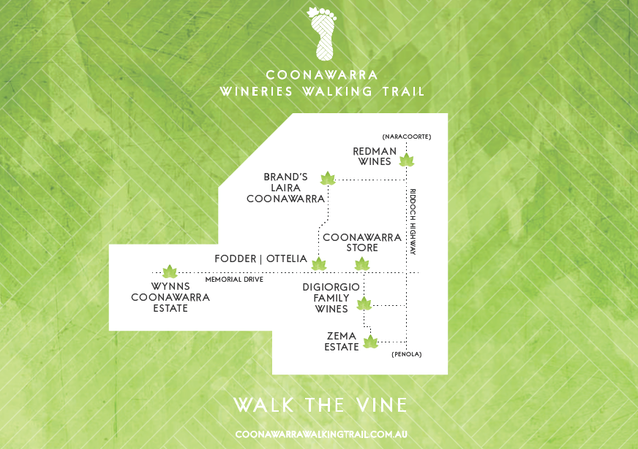 Coonawarra Bush Holiday Staff will drop you off at 12.00 and pick you up at 5.00pm. The total cost is only $15 per person, with no maximum numbers (We will take several loads in the BMW X5 as necessary).
Don't risk your license, and relax and enjoy your day! Use the CBHP Shuttle Service (guests only).
$15 per person
To book, just tell the park management when you arrive.
NB:Must be on at least a two night stay due to check in and check out times.
Coonawarra Custom Wine Tours
The Park puts together tours for up to 4 persons most days. For your choice of cellar doors, including lunch or dinner, full day or half day. As a Coonawarra vigneron, with our own wine label (The Hundred of Comaum) in your room, we are more than happy to tailor a tour to suit your group. Larger groups can be arranged via Coonawarra Discovery.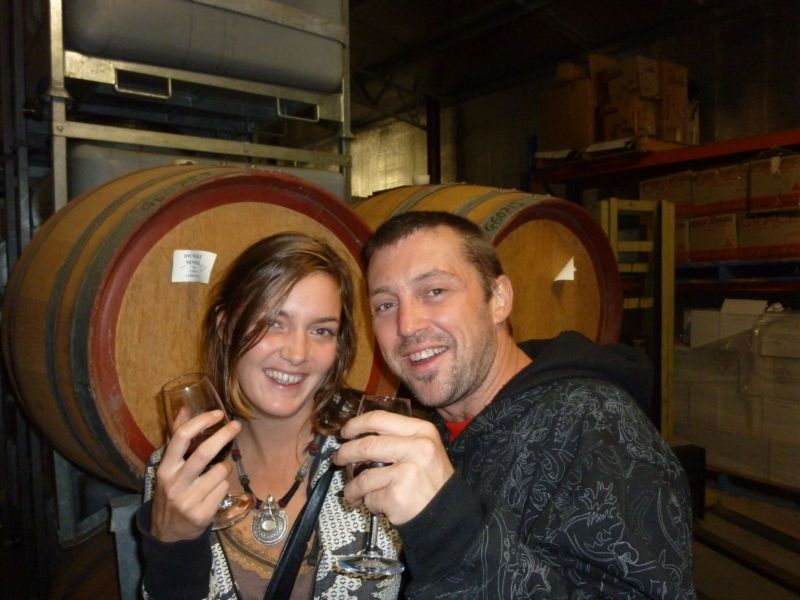 Choose your favourite wineries from the Coonawarra website, tell us when you want to go, what you want to eat and how many are going - thats it, done! We will organise everything and entertain and guide you through the region that has been our home for over 10 years.
We can take you to wineries that are not on the CVA list, we can organise winery tours and full access to working vineyards. We can show you real harvesting and crushing during vintage and tank tastings all year round - where other tours simply do not have access.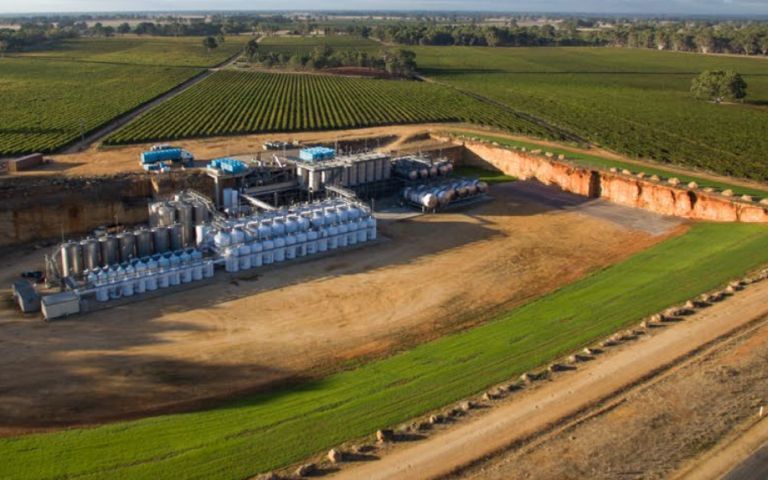 The above picture is our next door neighbour's winery - we will take you through it, showing you how it works. We will tour the vineyard around it, showing you the different varierties. Go with the real thing, not just a tourist business - use vignerons to really understand Coonawarra!
We also provide Mandarin Speaking tour guides for the above wine tours (Weekend and Public Holidays Only). Please check out the Chinese travelling guide for Coonawarra region.
我们还提供以上酒庄游的中文导游(仅限周末和节假日)。
请参考下文环南澳库纳瓦拉酒庄深度游指南。
Tour Guide in Chinese
Full Day 6 Cellar Doors + Winery Tour
For 4 persons 10.30 - 5.00pm, $150 per person including lunch.
For 3 persons $190 per person including lunch.
For 2 persons $250 per person including lunch.
Half Day 3 Cellar Doors + Winery Tour
For 4 persons 1.00 - 5.00pm, $85 per person including Cheese and Fruit Platter.
For 3 persons $130 per person including platter.
For 2 persons $190 per person including platter.
The oldest and most experienced tour operator in Coonawarra

Coonawarra Discovery has guided thousands of visitors through the region's cellar doors over the last 10 years. With a well equipped minibus they can comfortably take from 2 to 7 persons to up to 10 cellar doors in a day.

They offer full day tours, half day tours and "wine and dine" tours.
Don't risk your license, relax and enjoy your stay!
From $95 per person
Cath Hann - (08)8737 2449
Mention us for special treatment!