March 19, 2018
The cabins
are coming!
At the top of our list of new facilities was the construction of
four new self-contained cabins for all-seasons guests...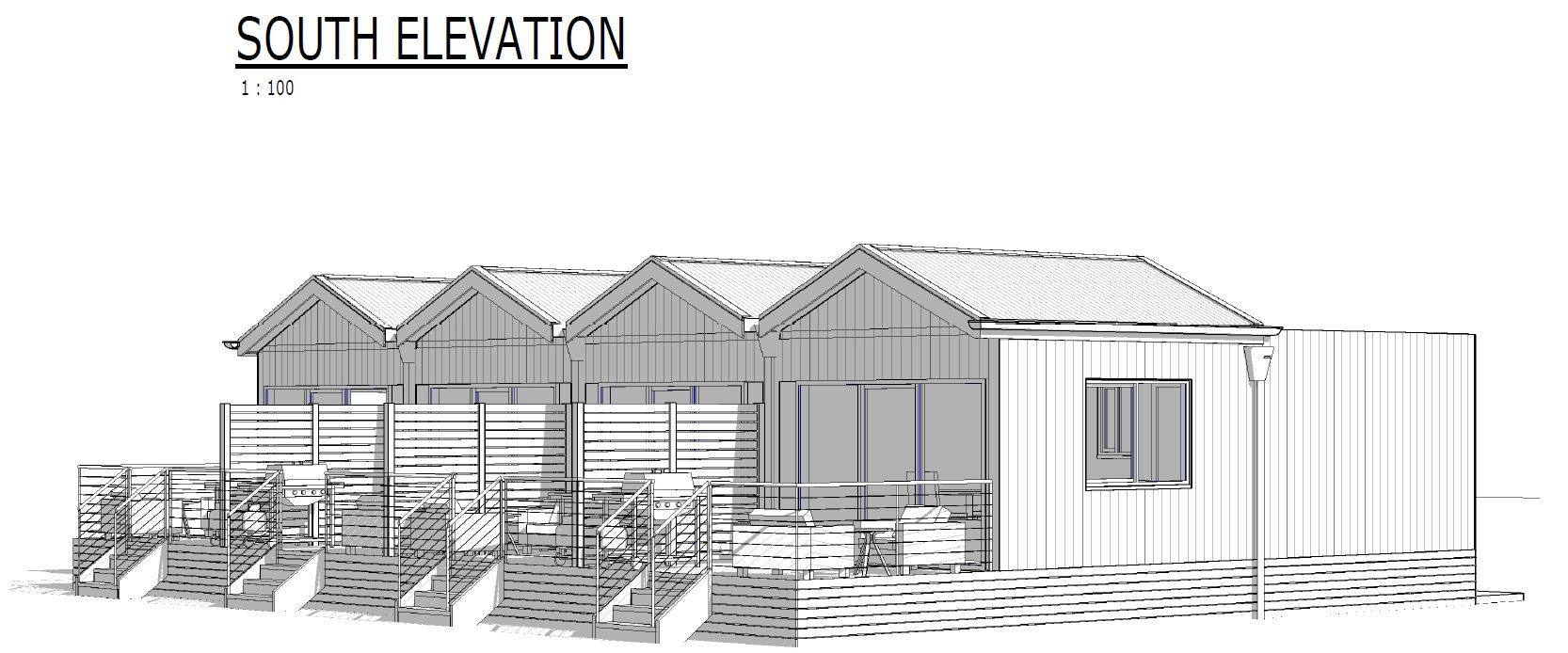 Our architect was given simple instructions - the cabins had to be well integrated into the bush landscape, they had to be warm in winter and cool in summer, and they had to be self-contained.

Using modern materials such as Modwood decking and Scyon Axon cladding, a technologically advanced construction with a comfortable "weatherboard holiday house" feel is being created.

4 separate trussed gabled roofs singularly identify each space and provide protection for private patio areas, each with mains LPG and all powered by 14kW solar panels on the rear skillion.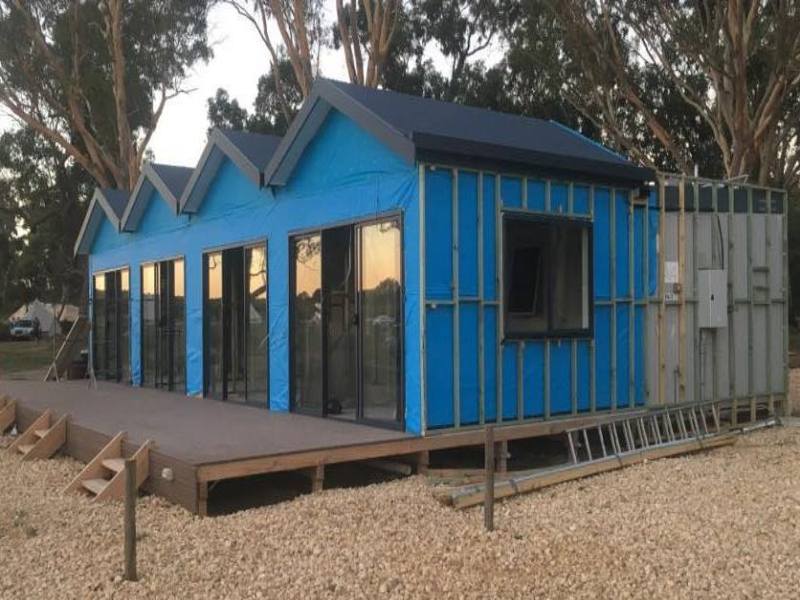 The plan is to have them finished by Easter - only 4 weeks away when this photo was taken. Will we succeed? we will keep our progress posted on this page...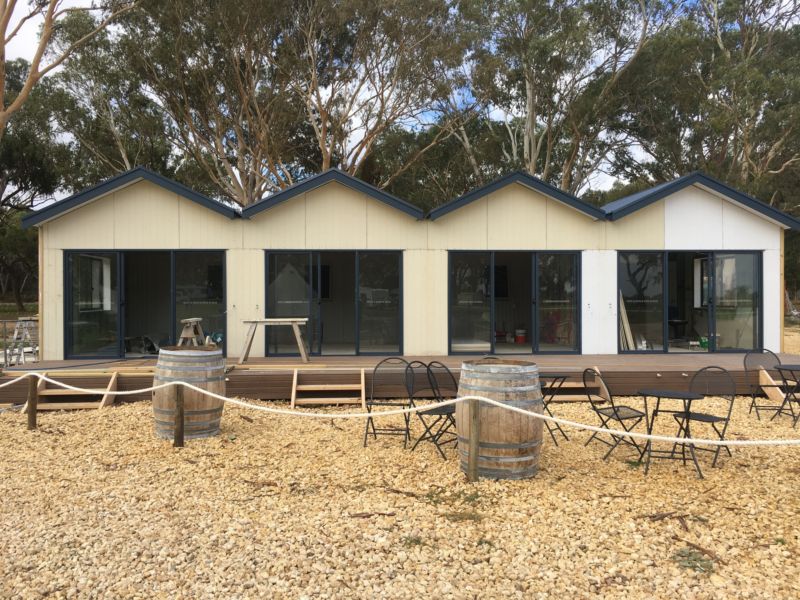 The plan is in chaos! The builder has walked off the job with one week to go! We are cancelling Easter bookings, and working around the clock ourselves and with new contractors. We can't possibly make it!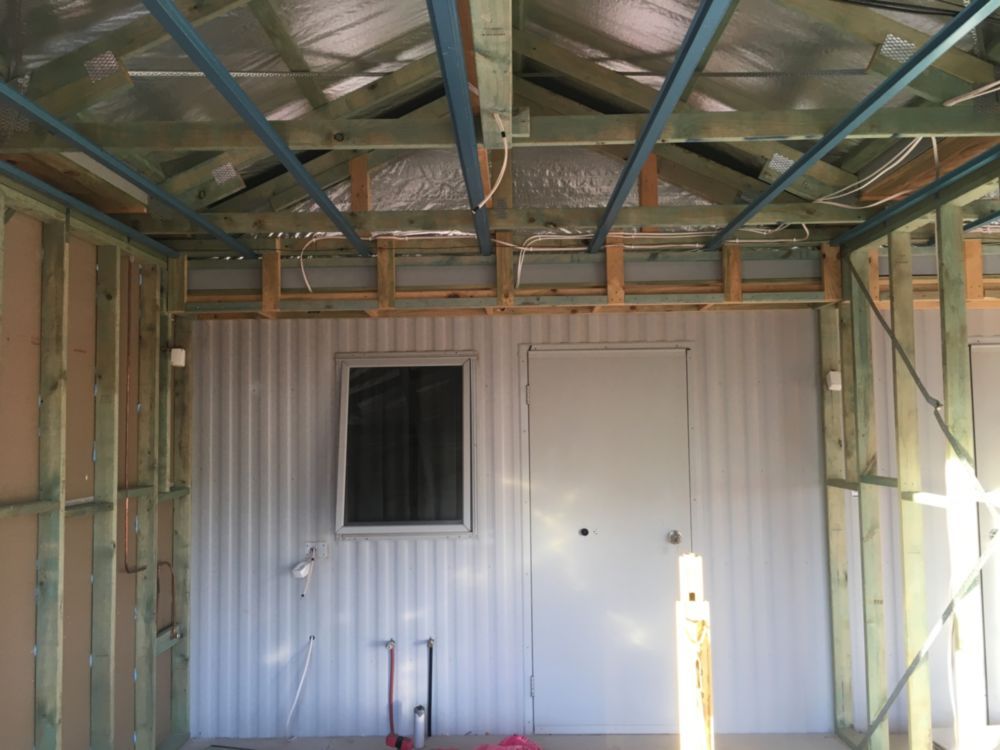 This is what the cabins look like inside on the 22nd of March, 2018. We are spending a lot of time on the phone organising trades!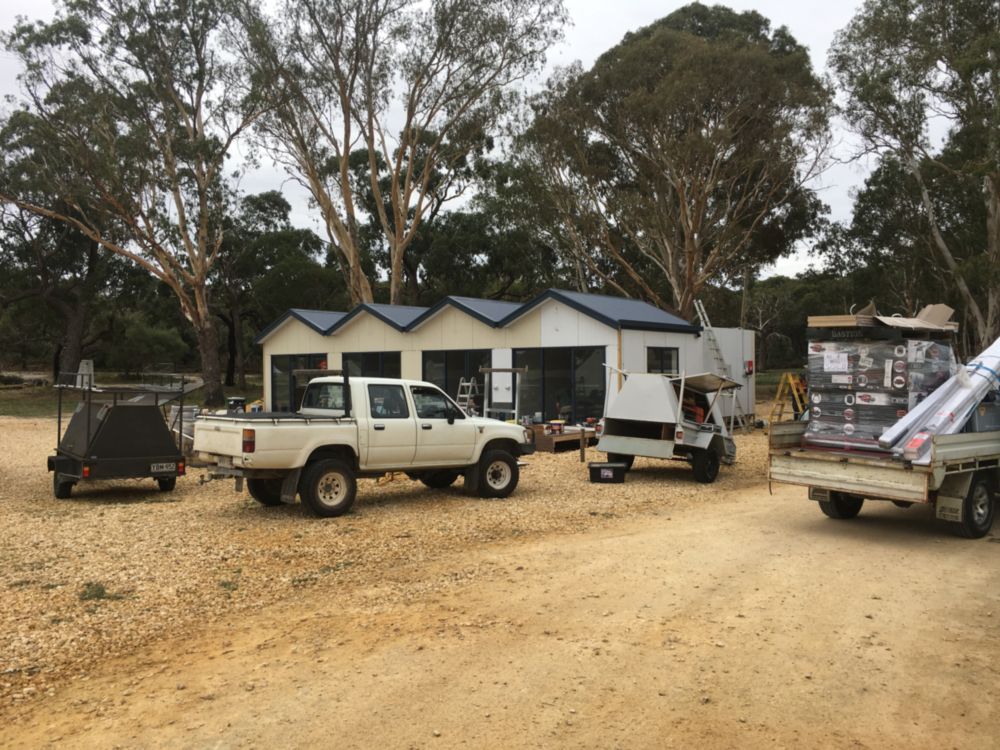 The new trades have arrived! It is all go here, with Jason Moy (Carpenter and head man), Chris Coutts (tiling), and Mike from Craig Adams HGM all on the job - along with our Frank, the Germans and Steff and Andrew. Its going to be closxe, but we just might make it...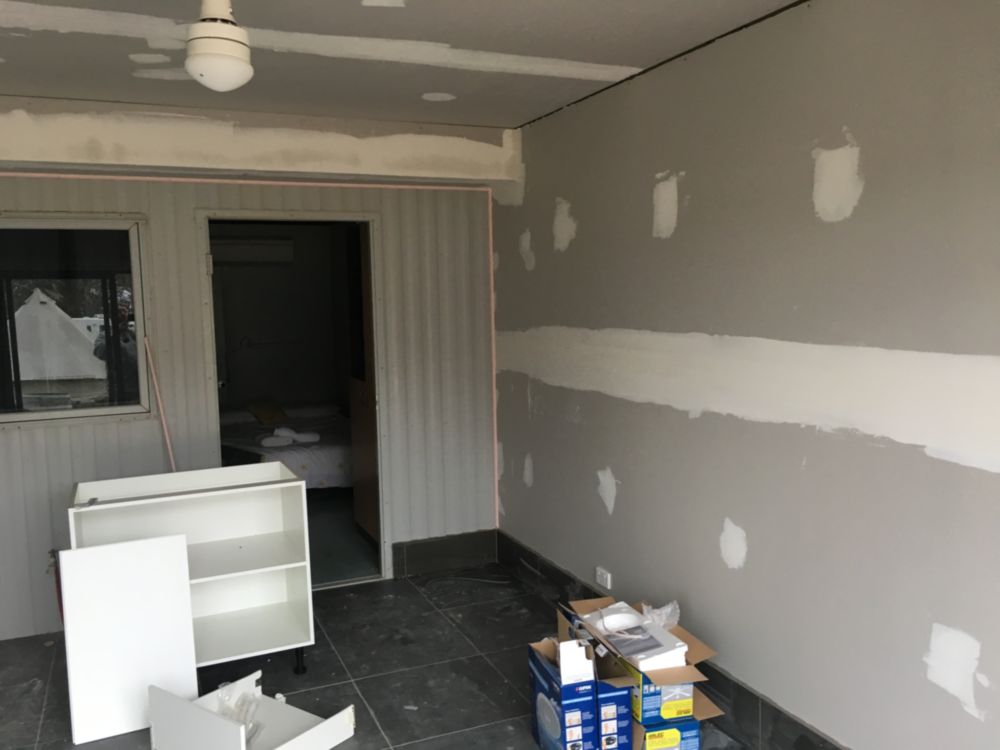 The gyprock is up, tiling half done and cabinets going in.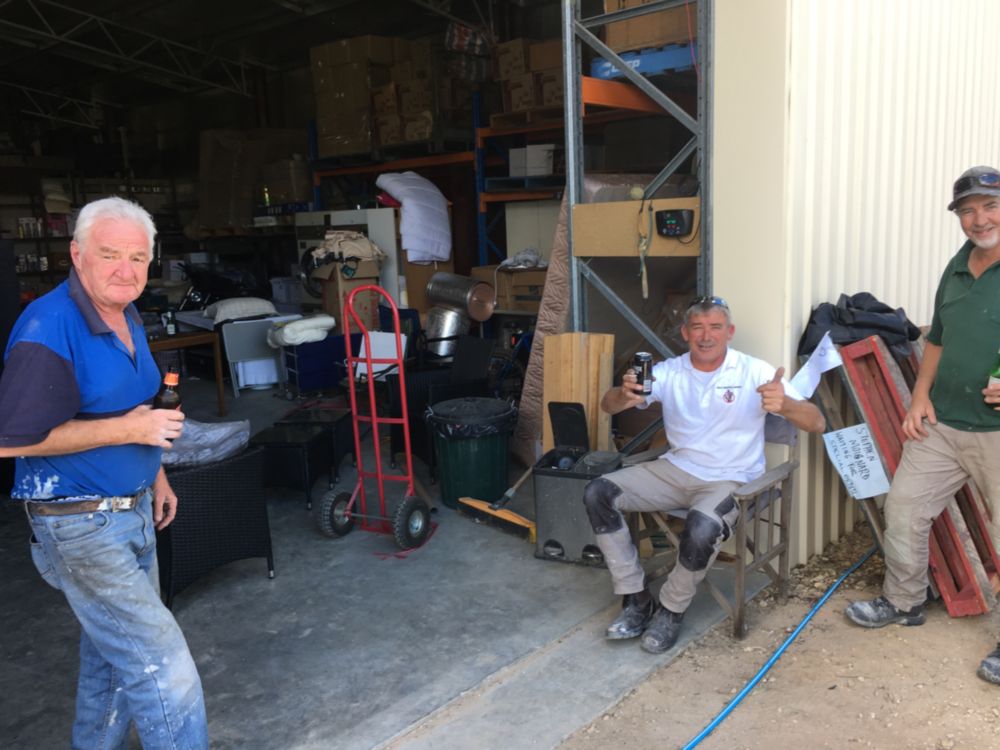 We made Easter! Not completely done - but useable! Here are the legends that did it!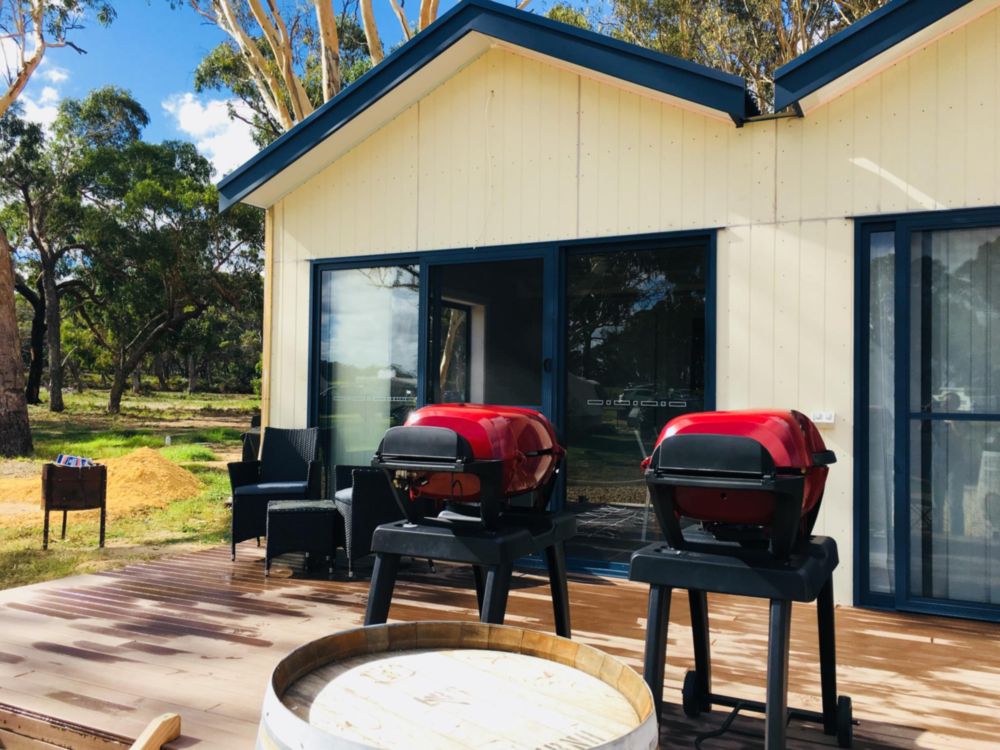 We kept the customers happy for Easter.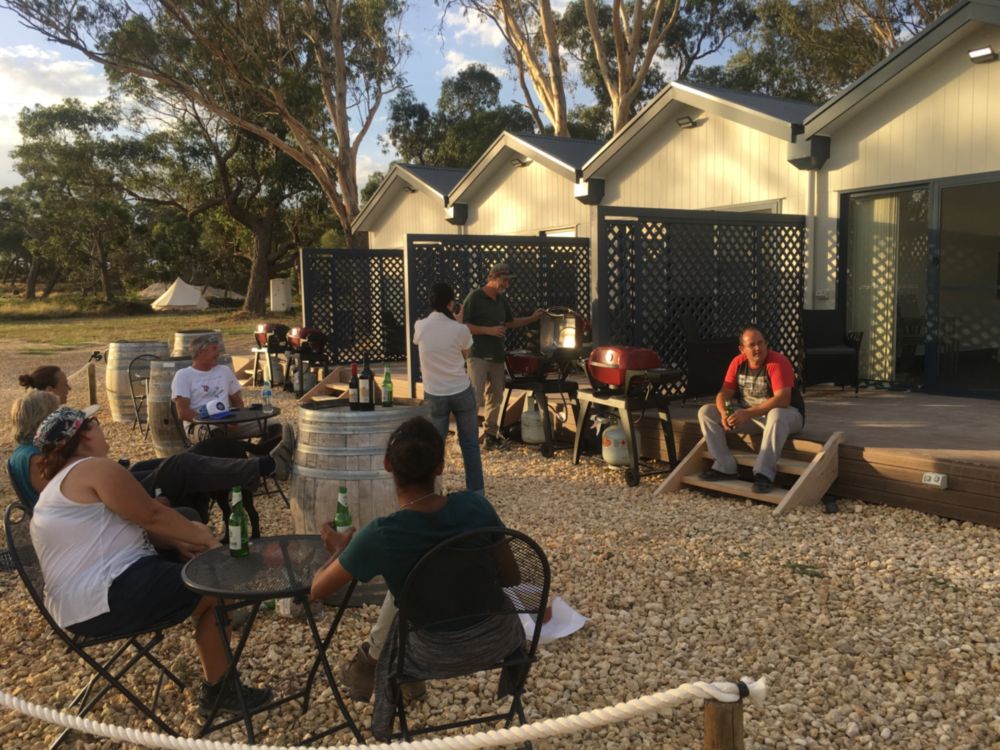 Then we went back to work to finish everything off. By the 11th of April, we were finished and it was time to relax!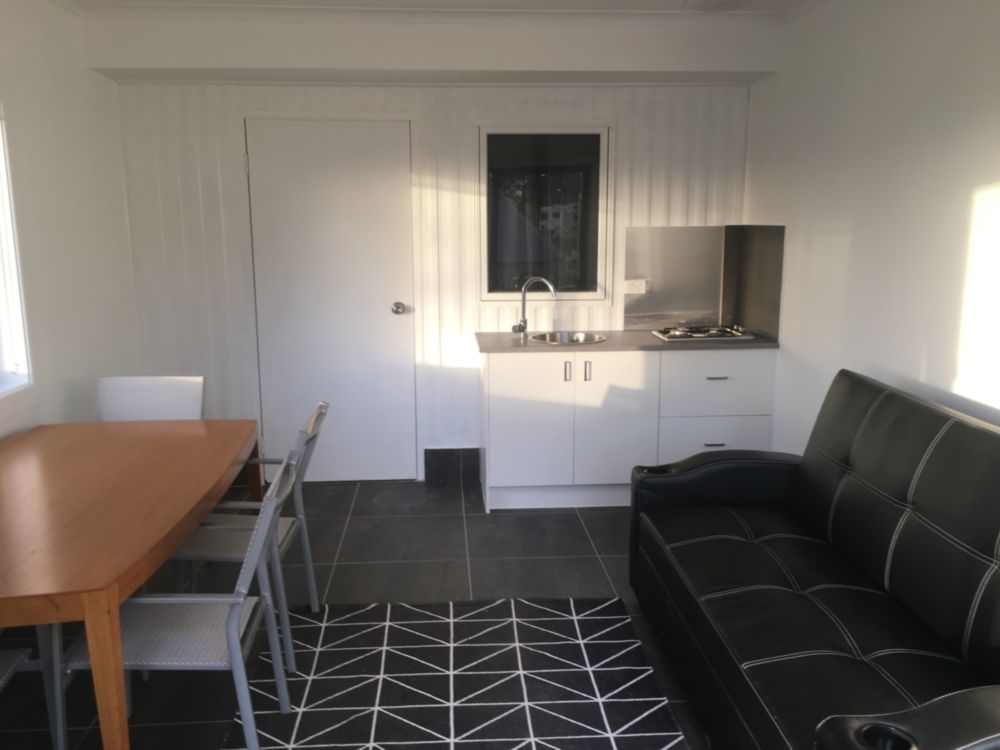 4 units from framing to completed in 20 business days - hows that?