June 6, 2020
We are back
after lockdown!
Now that the risk of COVID19 has lessened, we have launched our new range of glamping tents with new themes, features and ensuite bathrooms for added safety!
2 Star Gazers and 2 Outbacks...
The Big Bubble has been decomissioned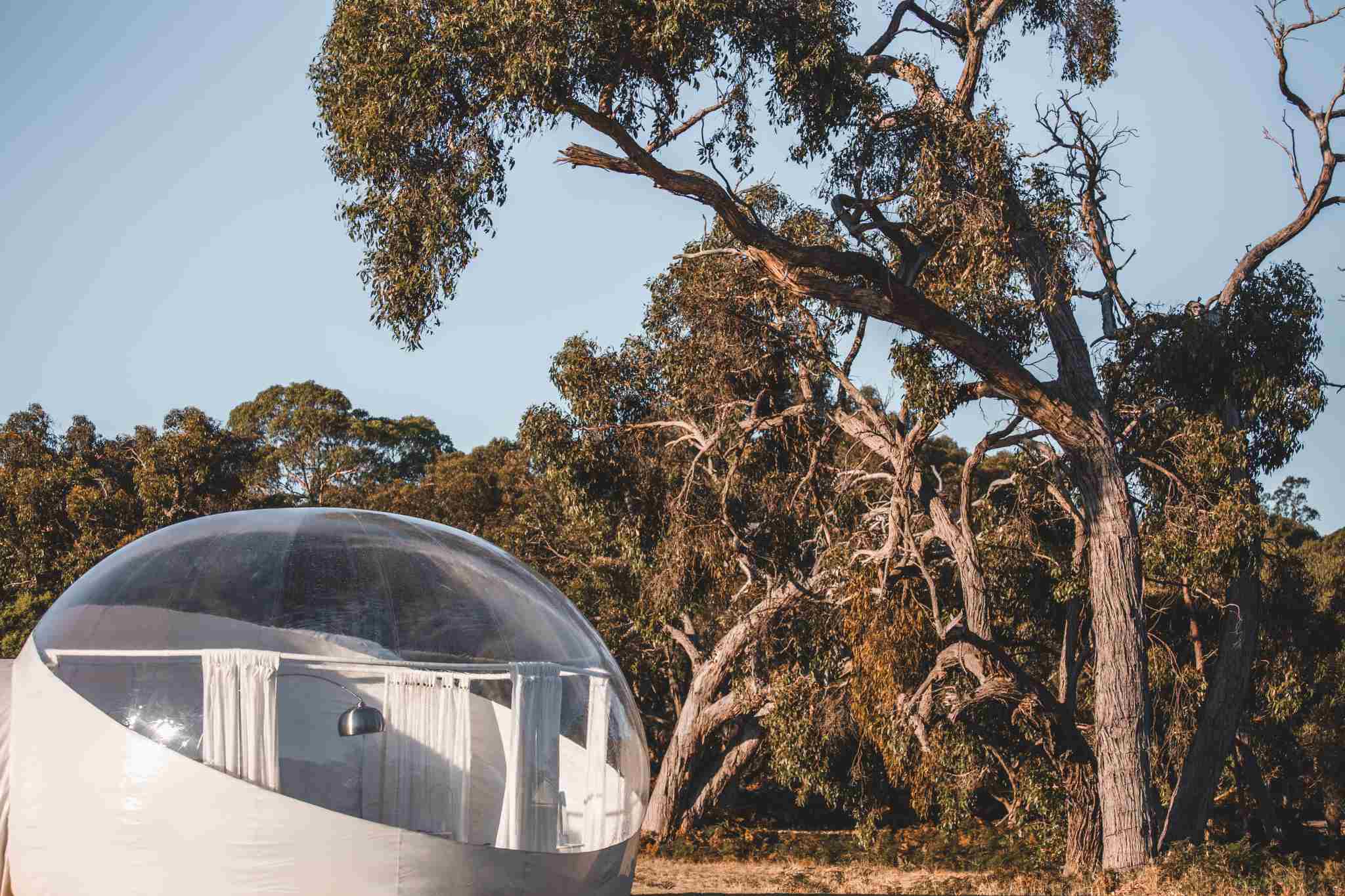 In case you were wondering where it went, too many guests where being sucked into outer space from the airlock. We had to decommission it. Instead, our brand new Hex Bubbles are a much better option - with no airlock to navigate and more stability. If anyone wants to buy a Big Bubble in good condition, give me a call!
Outbacks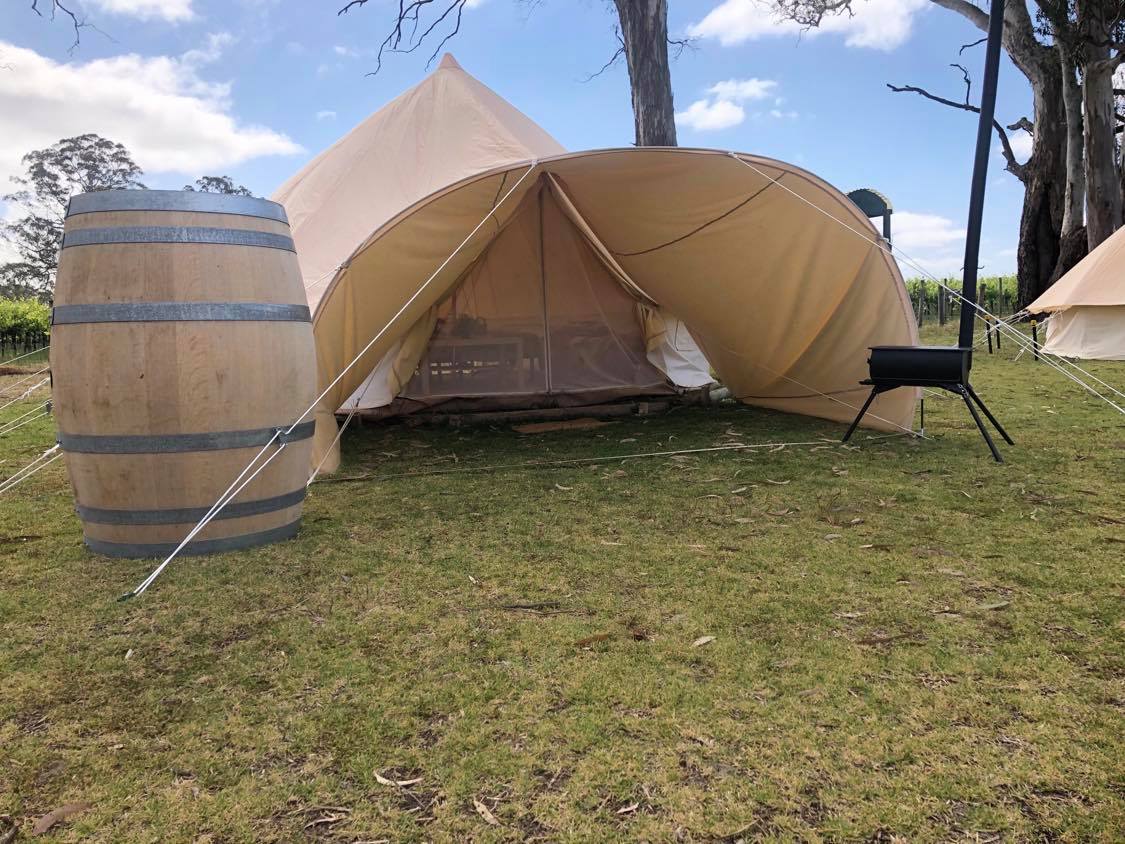 Our Outback tents sleep 4 and feature mains electricity, electric blankets on all beds, kettle, lights, pot belly stove, rain entrance alcove and a country horse theme - including reigns and authentic saddles!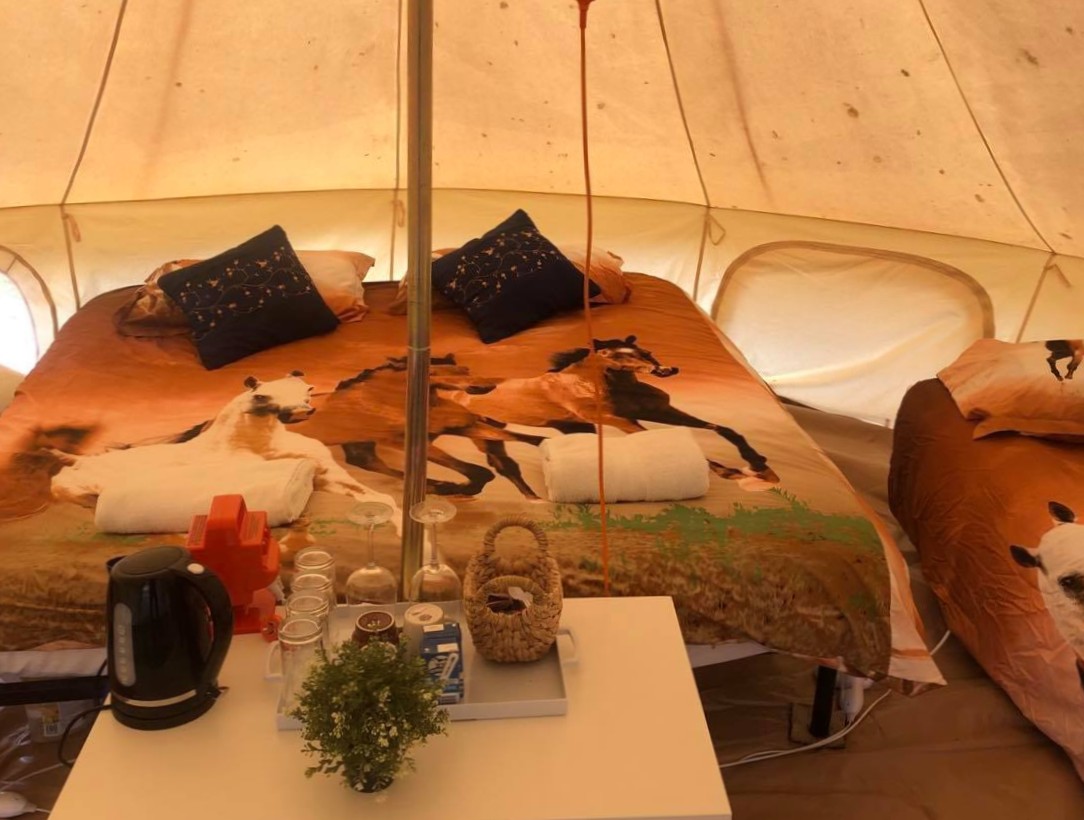 Double skinned, they keep more heat in than a normal bell tent, and are decorated to amuse and relax.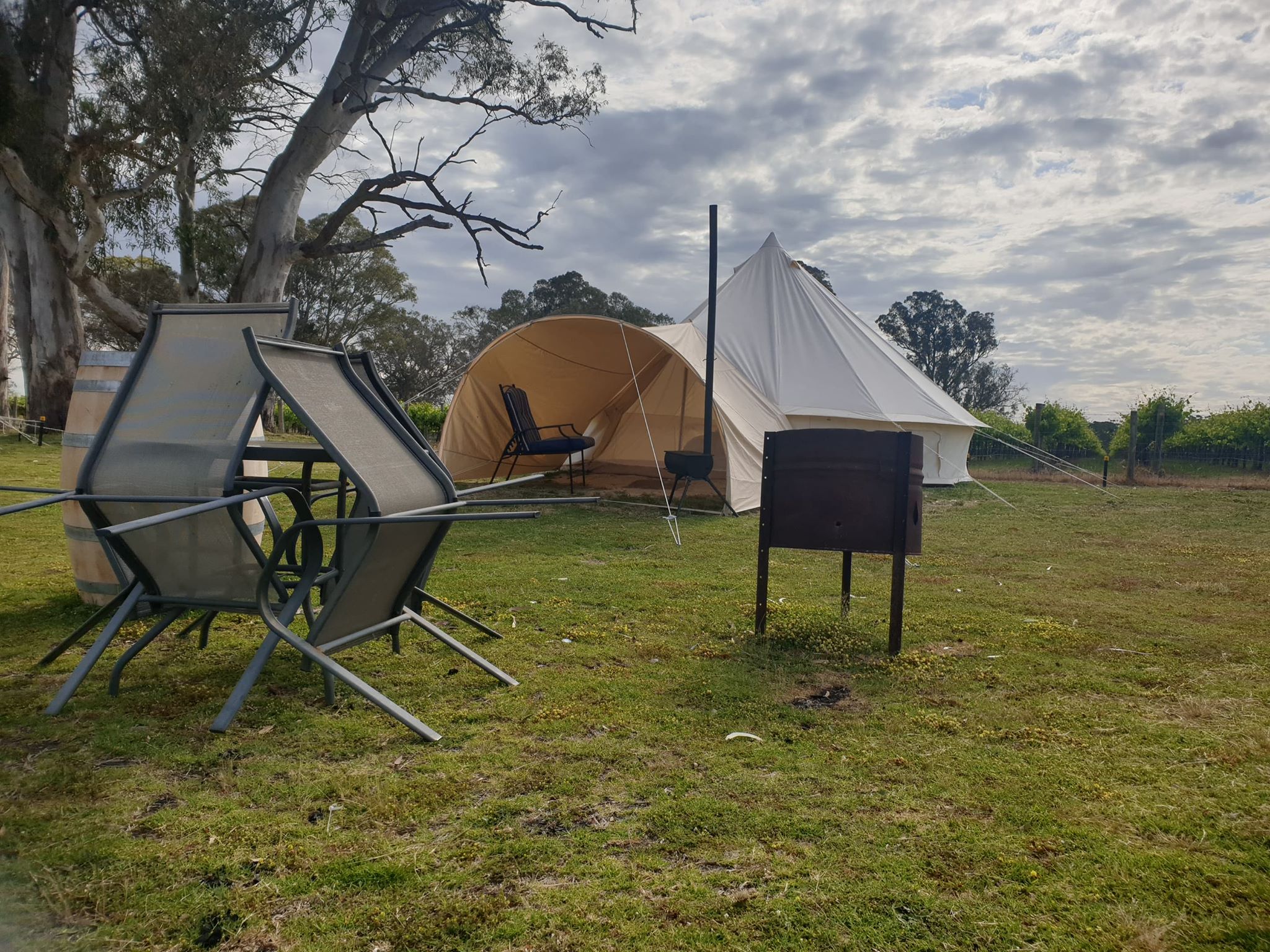 An ensuite toilet and sink and 4 person out door setting and your own fire drum completes your equipment and all you need to do is get a fire happening and sit back and enjoy.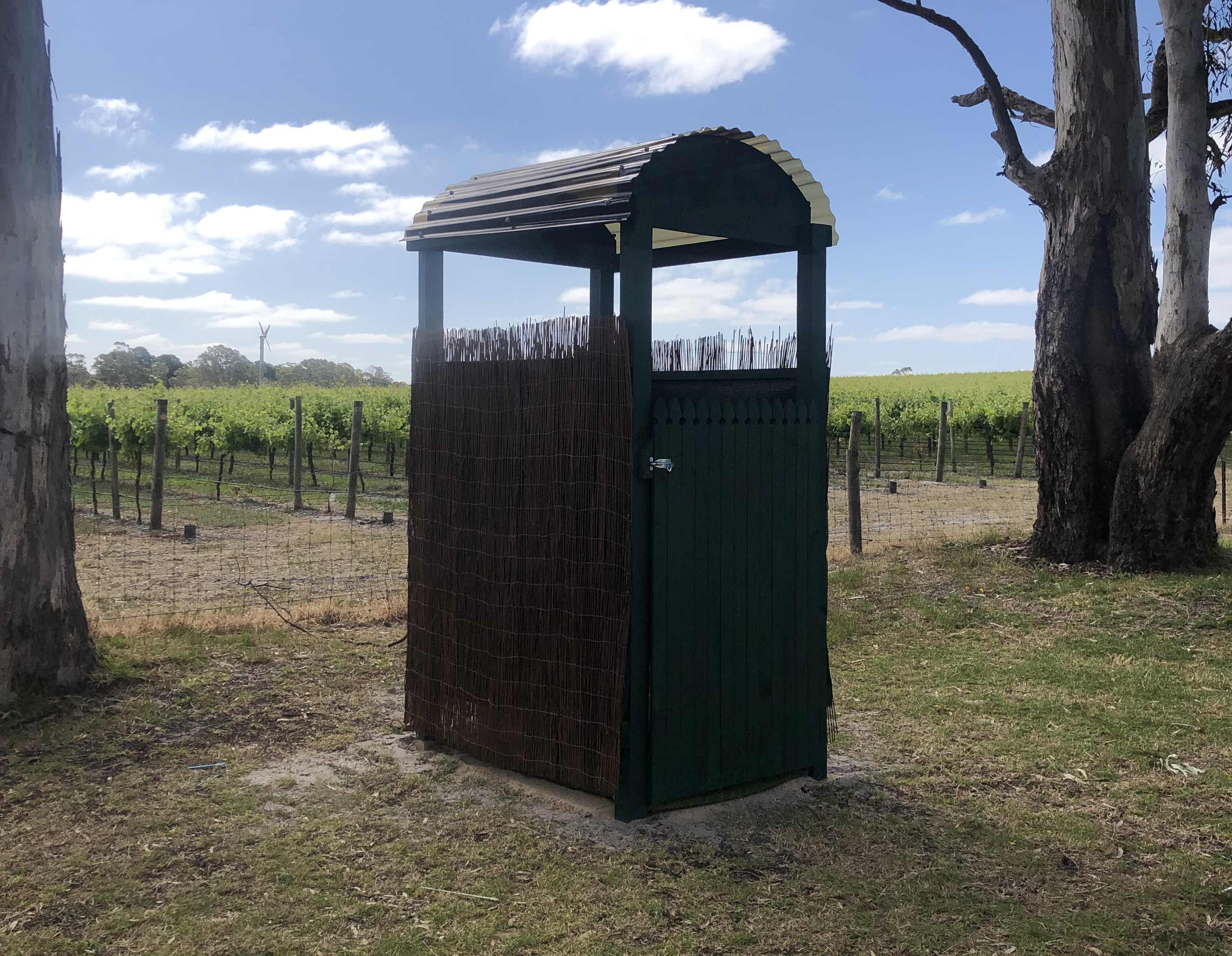 The ensuites are designed to fit in with the vineyard and outback rural setting.
StarGazers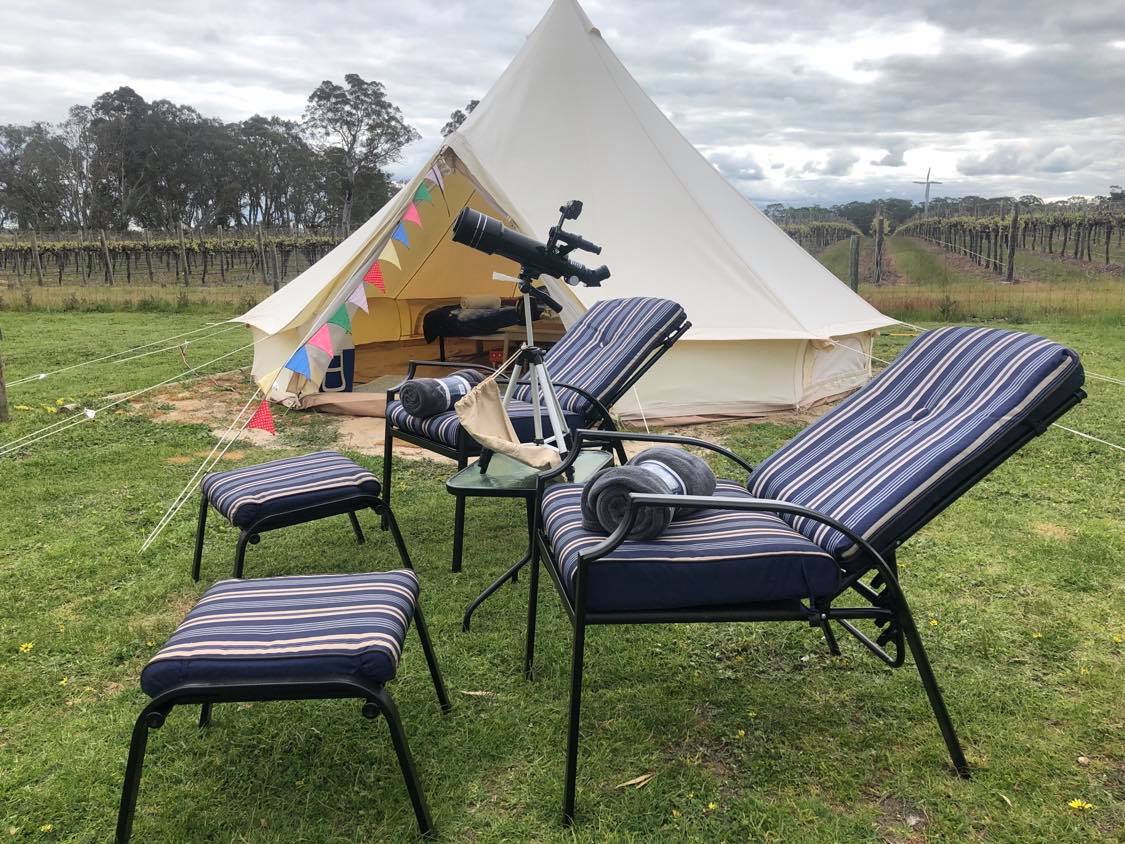 The Star Gazers also have ensuites, electric blankets all round, kettle, tea, coffee, recliner chairs and a telescope (normal price $49).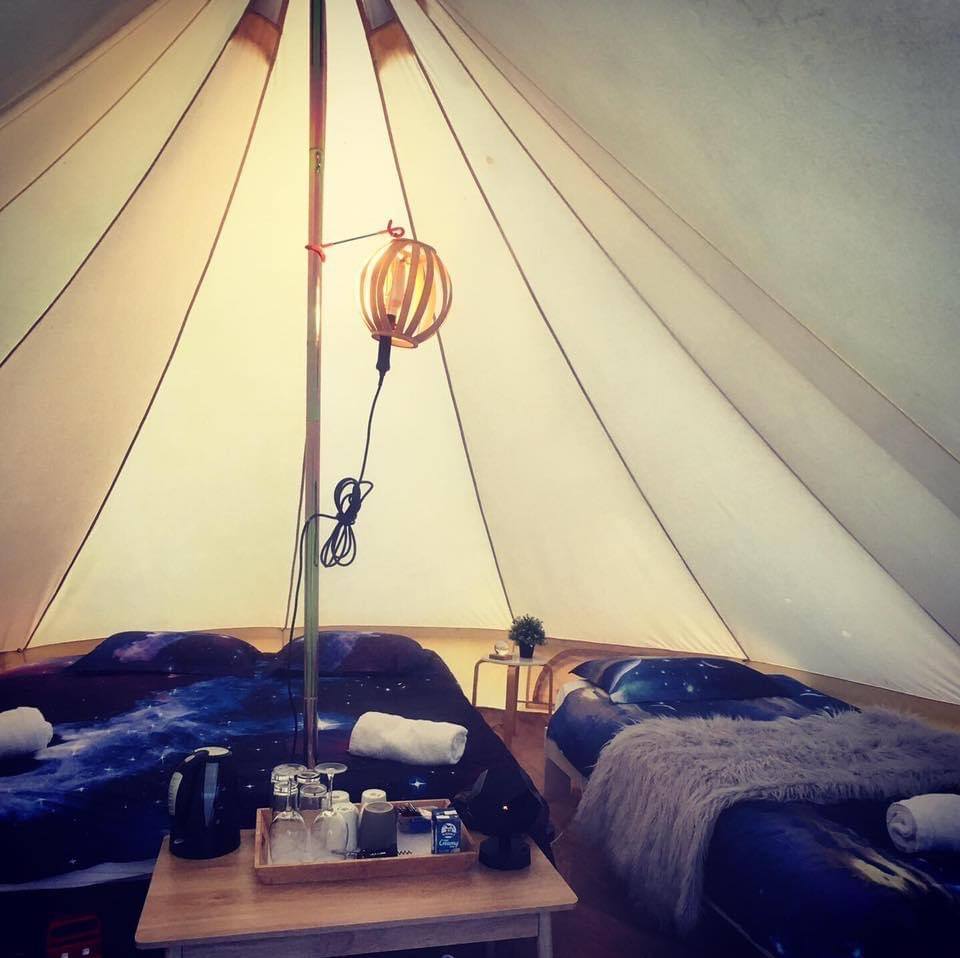 Designed with all the charm and restrained enthusiasm of a 17 year old, the interior is heavily influenced by what is outside the tent at night...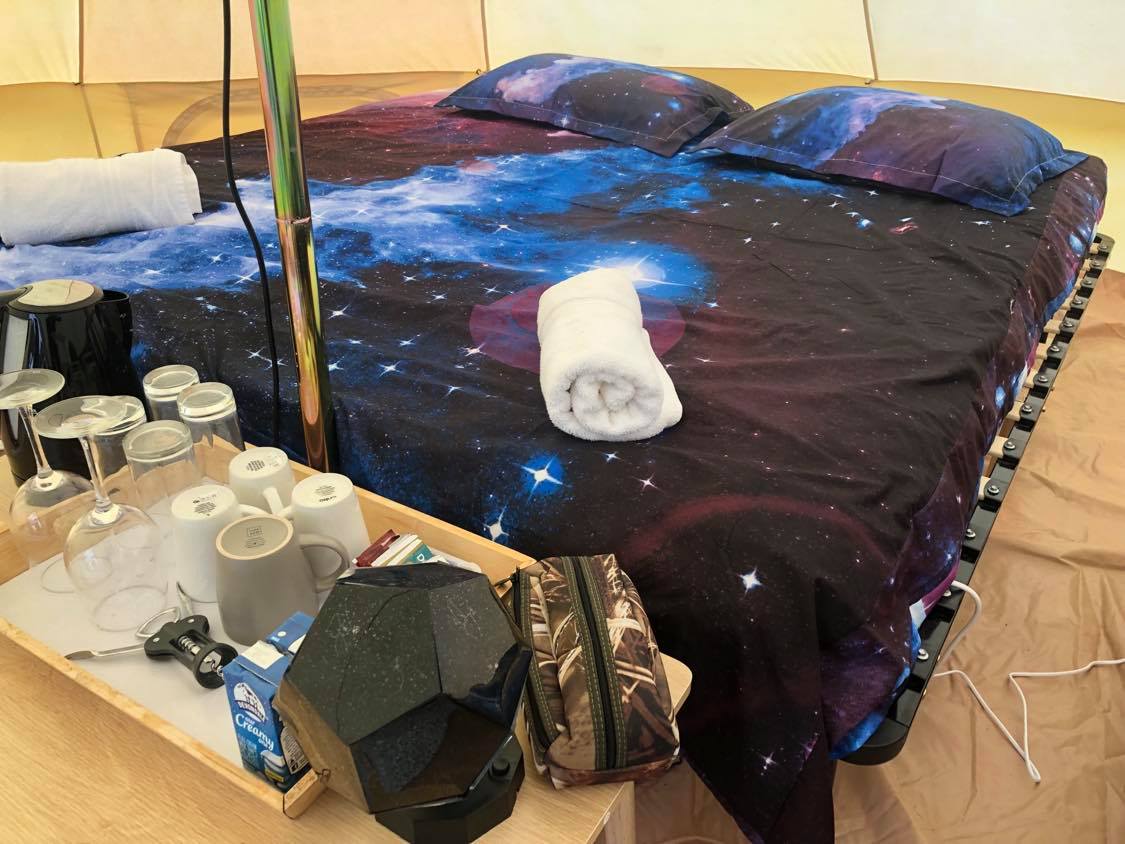 Located far away from ambient light on top of the hill, the 2 Star Gazers offer privacy and perfect skies.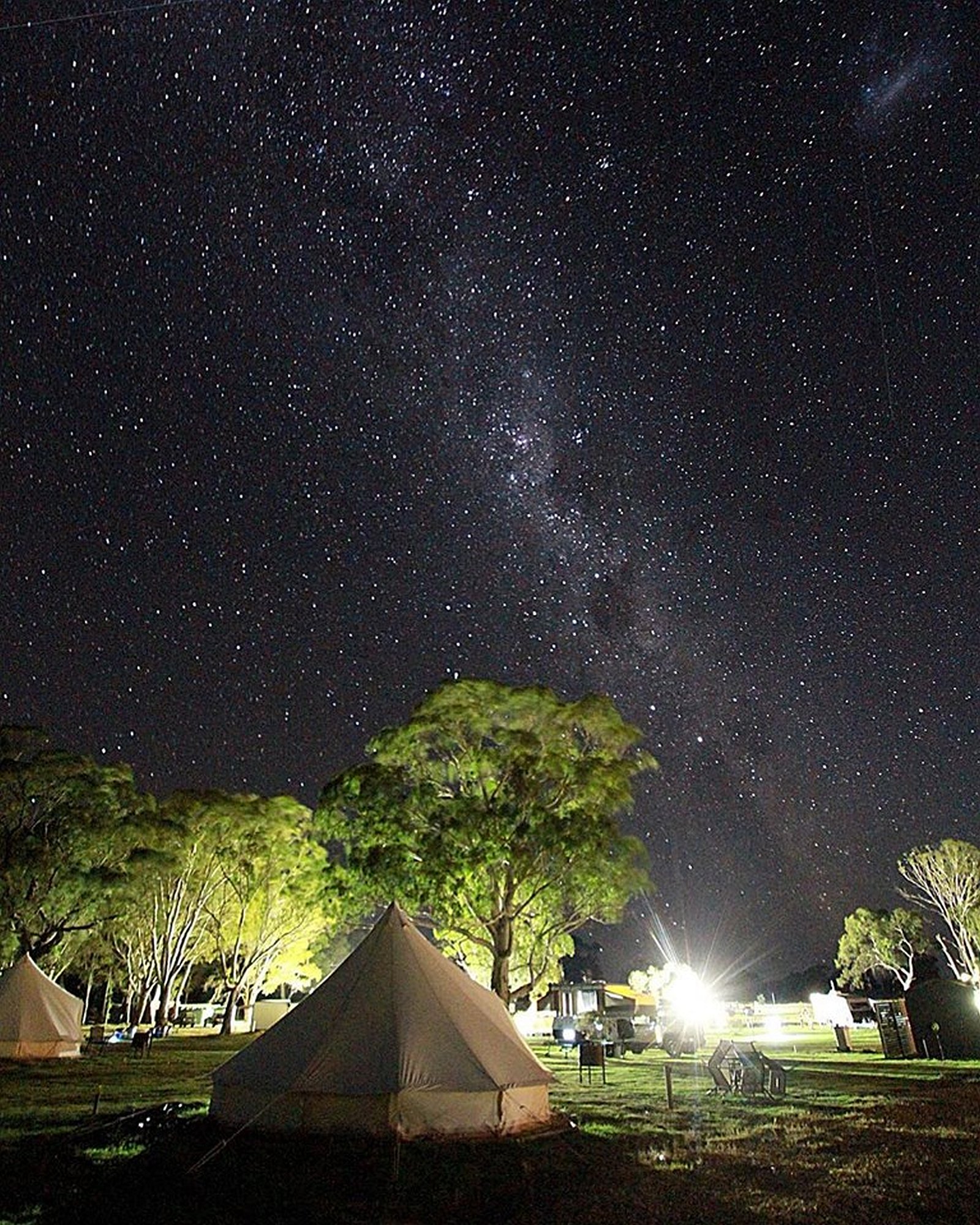 And of course, the Star Gazers also have rustic ensuites with toilet and hand basin.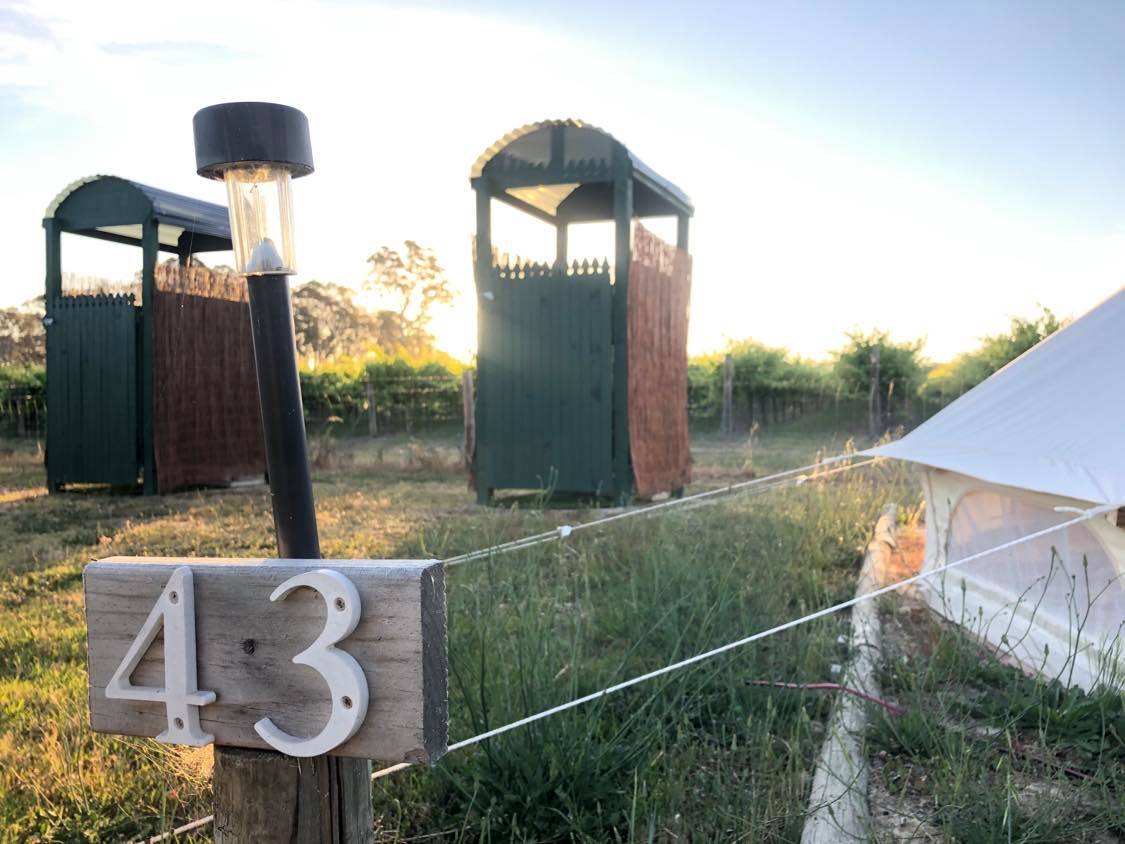 Bush Wine and Chocolate
2020 sees us ramping up our "cellar door in the scrub" bush wine and chocolate pairing classes. Which of course includes a ride in our 1975 camo landrover...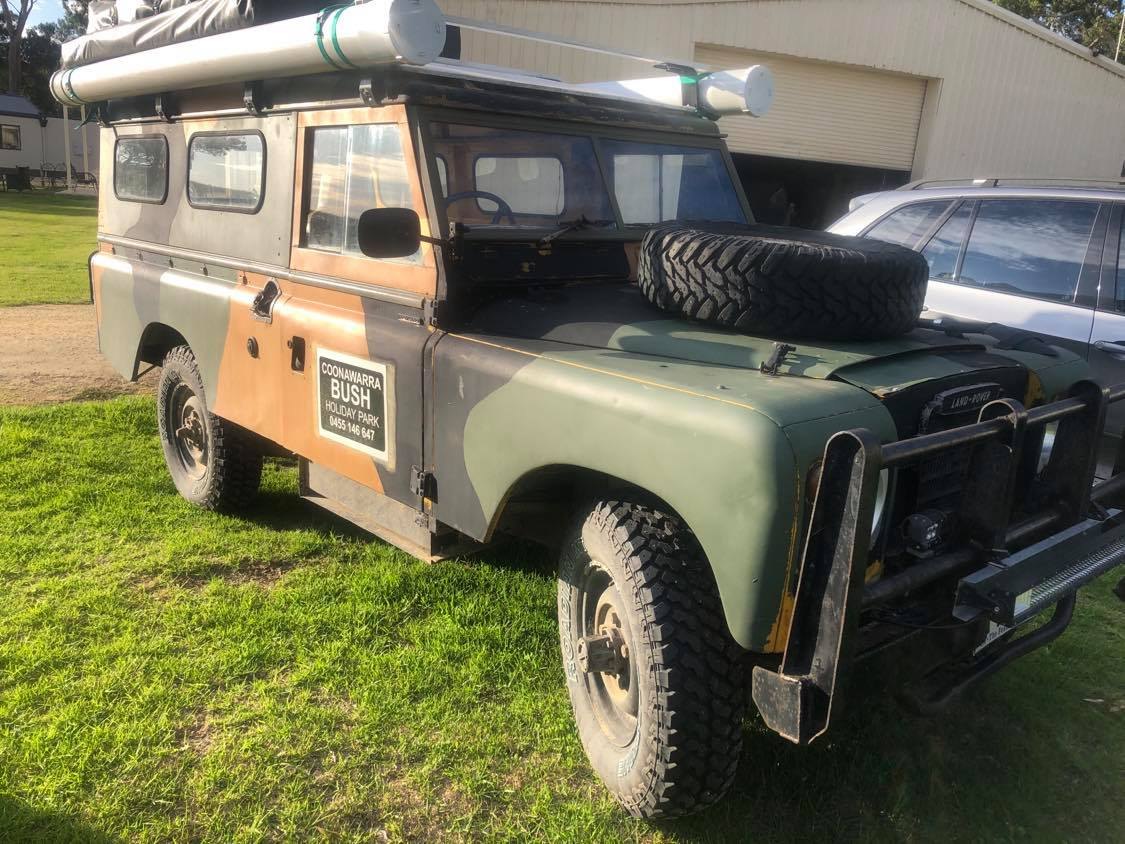 Located at secret location, our bush cellar door is the ideal location to learn how to pair chocolate with wine.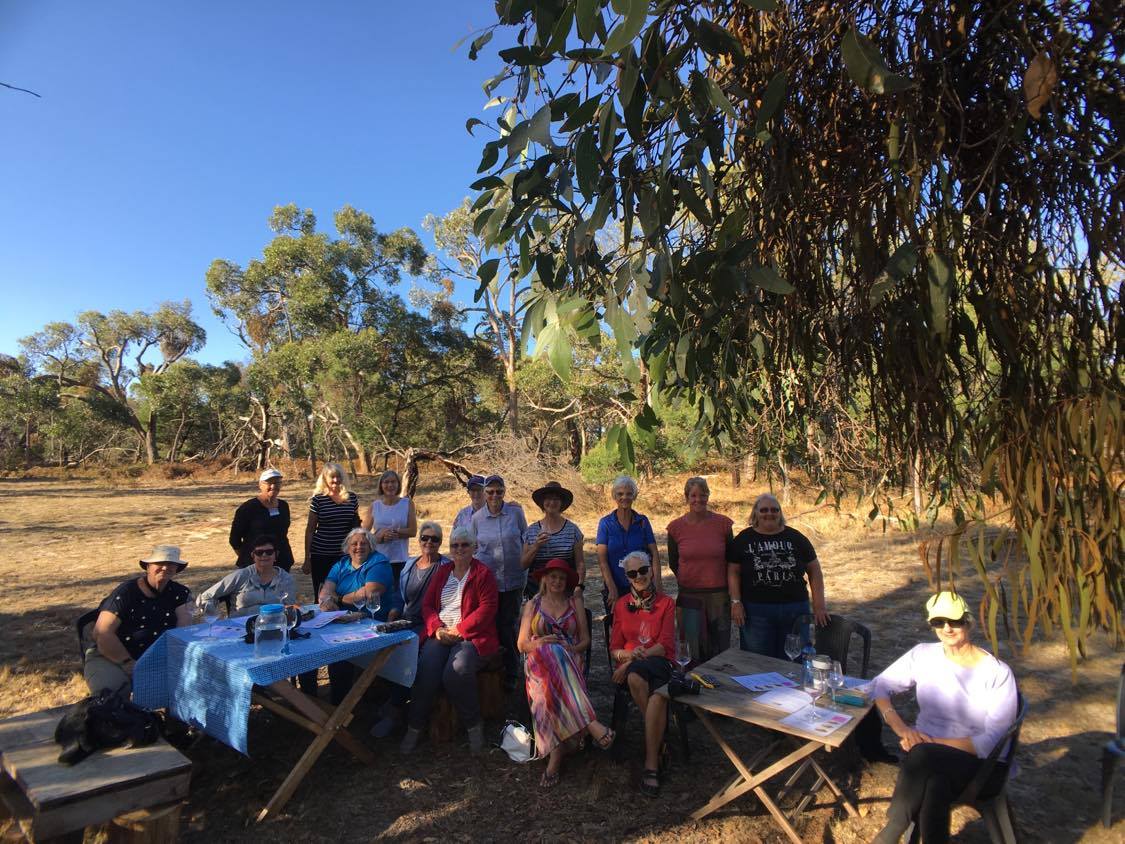 $30 gets you 5 wines matched with 5 serious varieties of adult chocolates from 80% Ugandan to local salted caramel. Definately not confectionary, you will learn the secret of matching all foods with wines.