Dec 30, 2019
The Bubbles
are here!
Now that we have cabins, we thought it wise to go one further and provide
five new self-contained bubbles for all-seasons guests...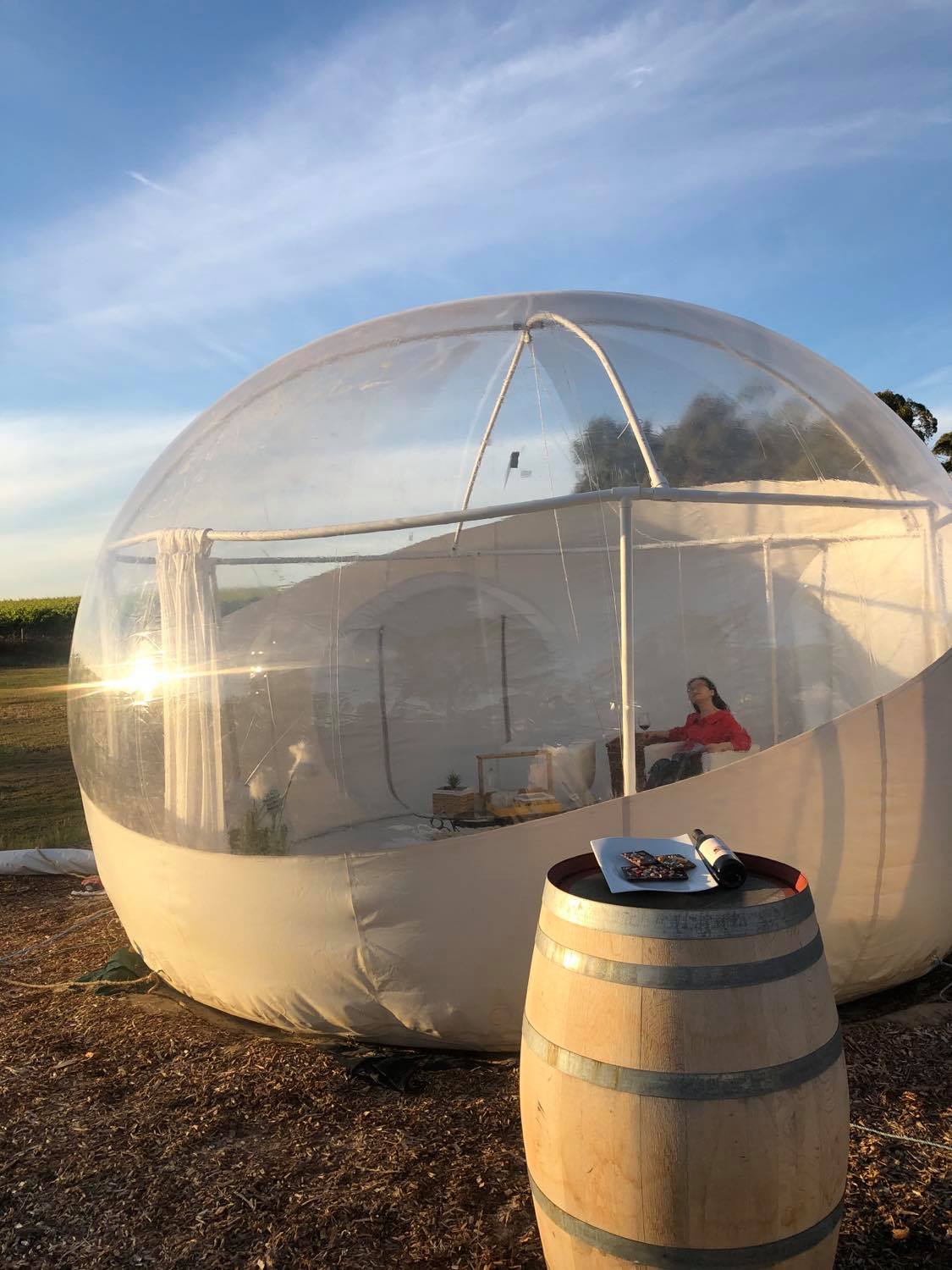 The first bubble was designed to be fully inflated all the time. Our designer had to include a bathroom, beds for 3 people and a modern interior to suit the other-wordly exterior.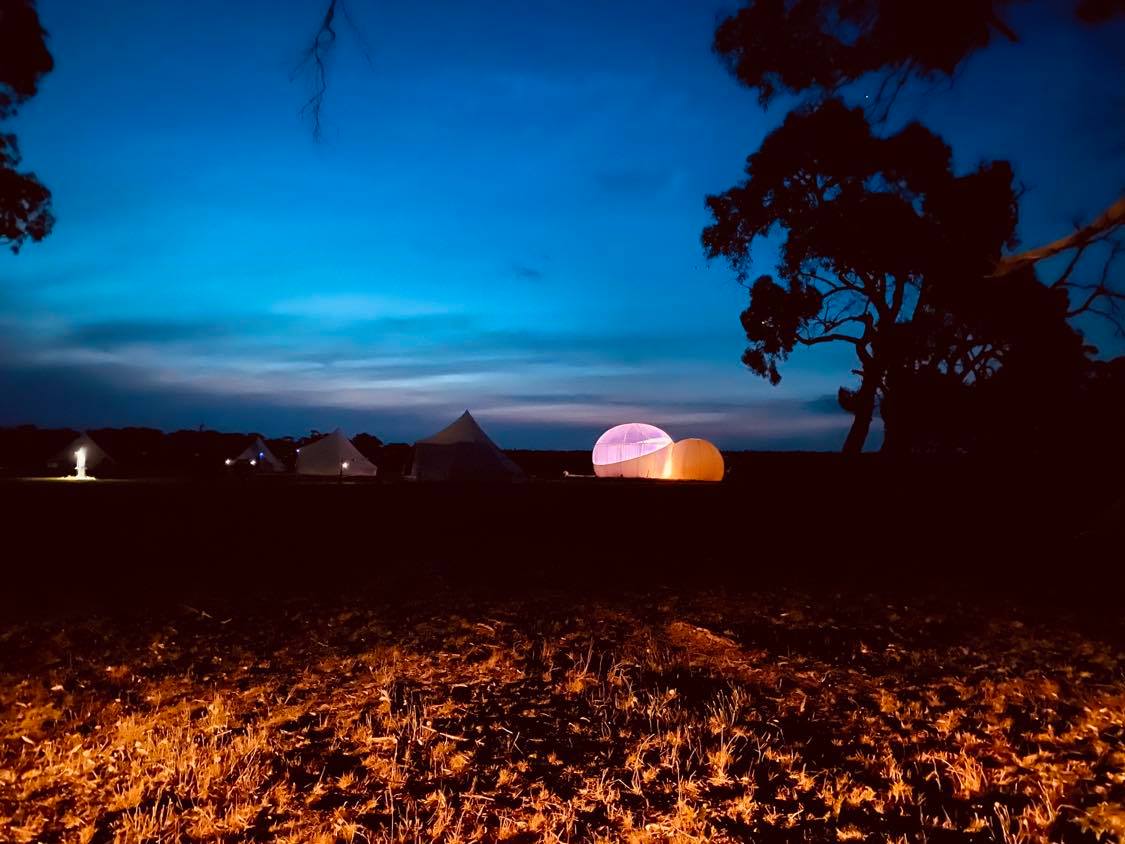 Crazy night lighting was a must and the bubble was hugely successful, being fully booked for months and featuring on many Australian Travel TV shows...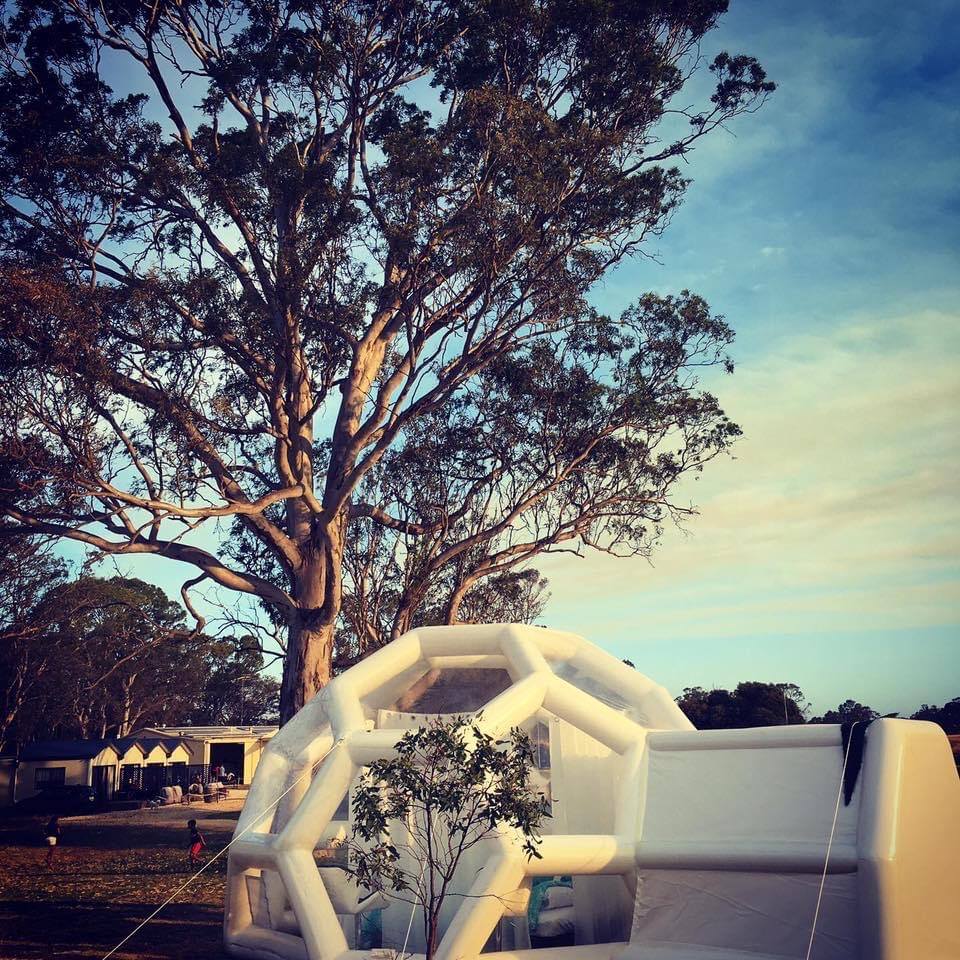 But using the big bubble airlock was a pain! Many guests got sucked into space, never to be seen again, and replacing the zips was expensive and tricky. So we designed bubble version 2 - the Hex Bubble!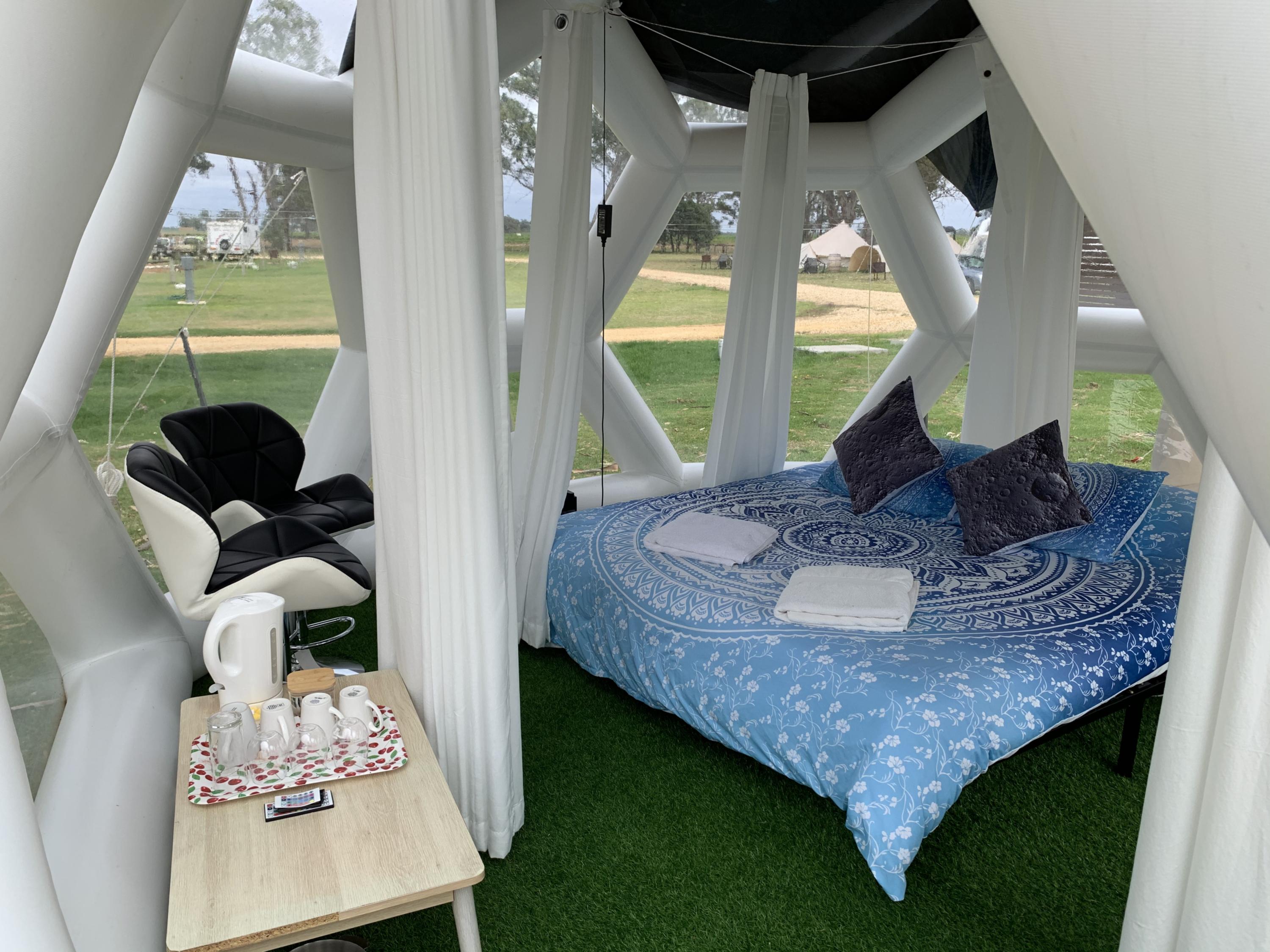 The Hex bubbles (we now have 4) do not have an airlock, but use an internal airframe. Slightly smaller than the big bubble, they are cozy for two and have all the same features as the big bubble - bathroom, air con, heating, crazy lighting!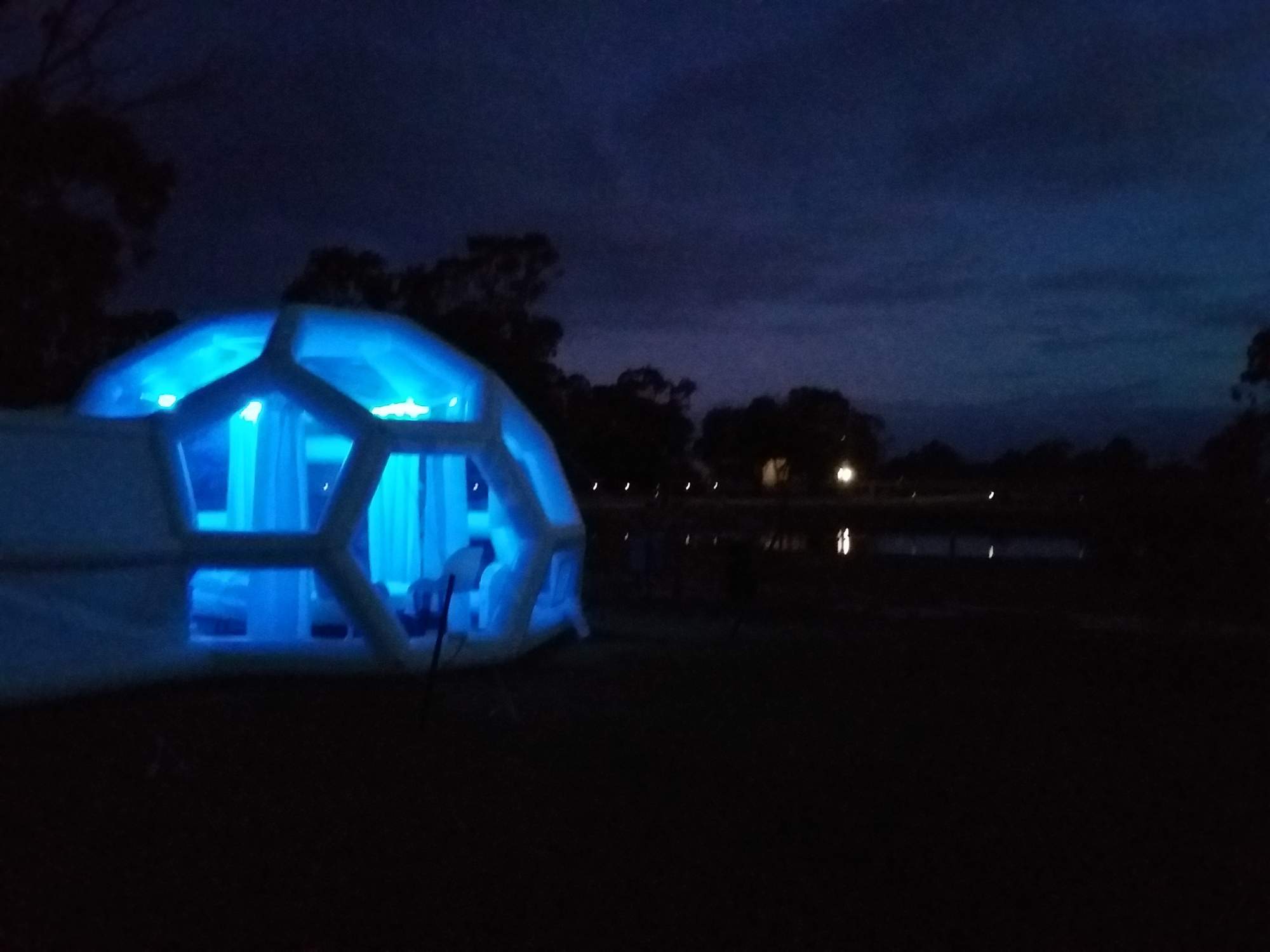 So now the quiet night is coloured by 5 bubbles, and the stars are visible at night from all of them.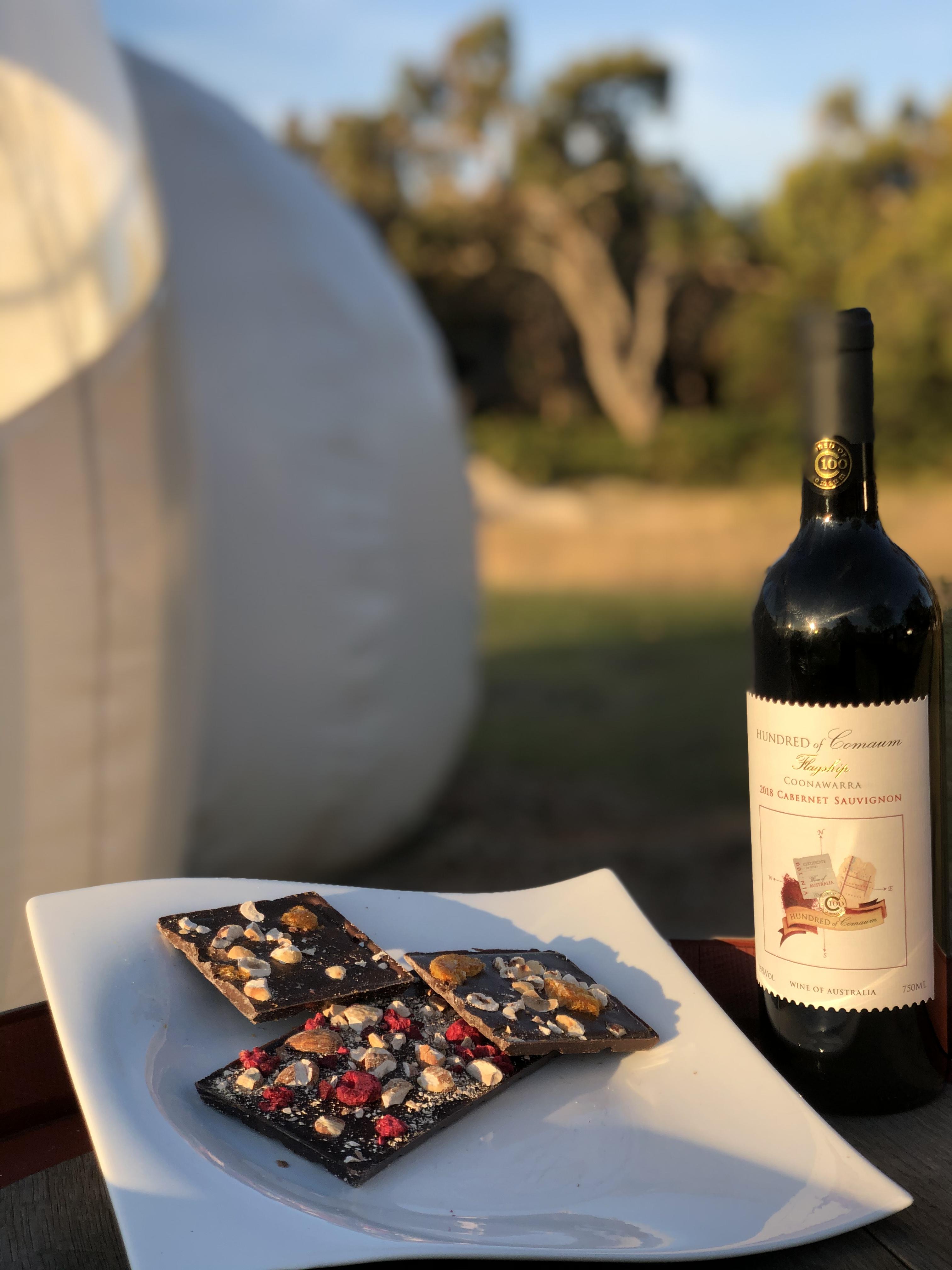 Of course, you still receive our Coonawarra Wine and Red Cacao chocolate with your bubble bookings. Which reminds me, our bush wine and chocolate pairings are going really well.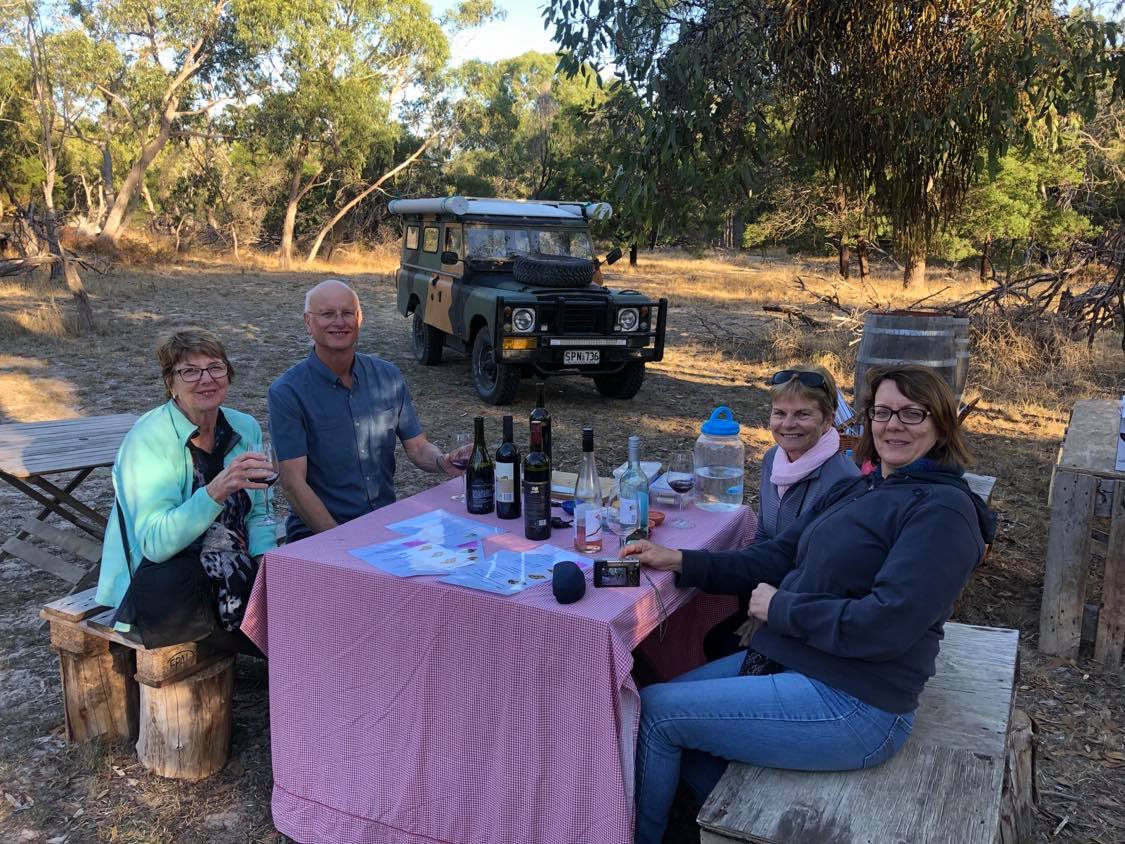 The Landy ride to get to our bush cellar door is always a highlight. $25 per person, minimum 4 persons, weather permitting!