We are back after lockdown (again...)
Lets hope that is the back of COVID19.
Our eBikes are here!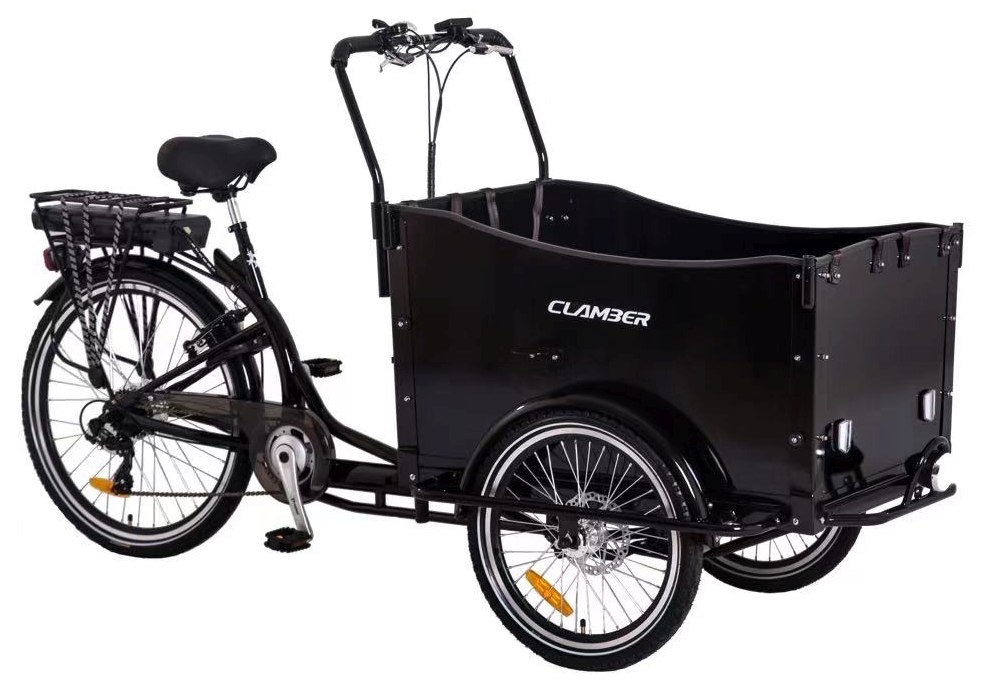 Ride to all the wineries on our easy to use electric bakfiets!
Battery charge will get you to Penola and back, and the huge carryy basket can hold kids, pets or wine! Enquiries at Coonawarra Discovery or reception (0455 146 647). Available from Penola Visitor Information Center from February 2022 and CBHP now.
BOOK NOW
Our Lucky Bay Fishing Shack now available to rent!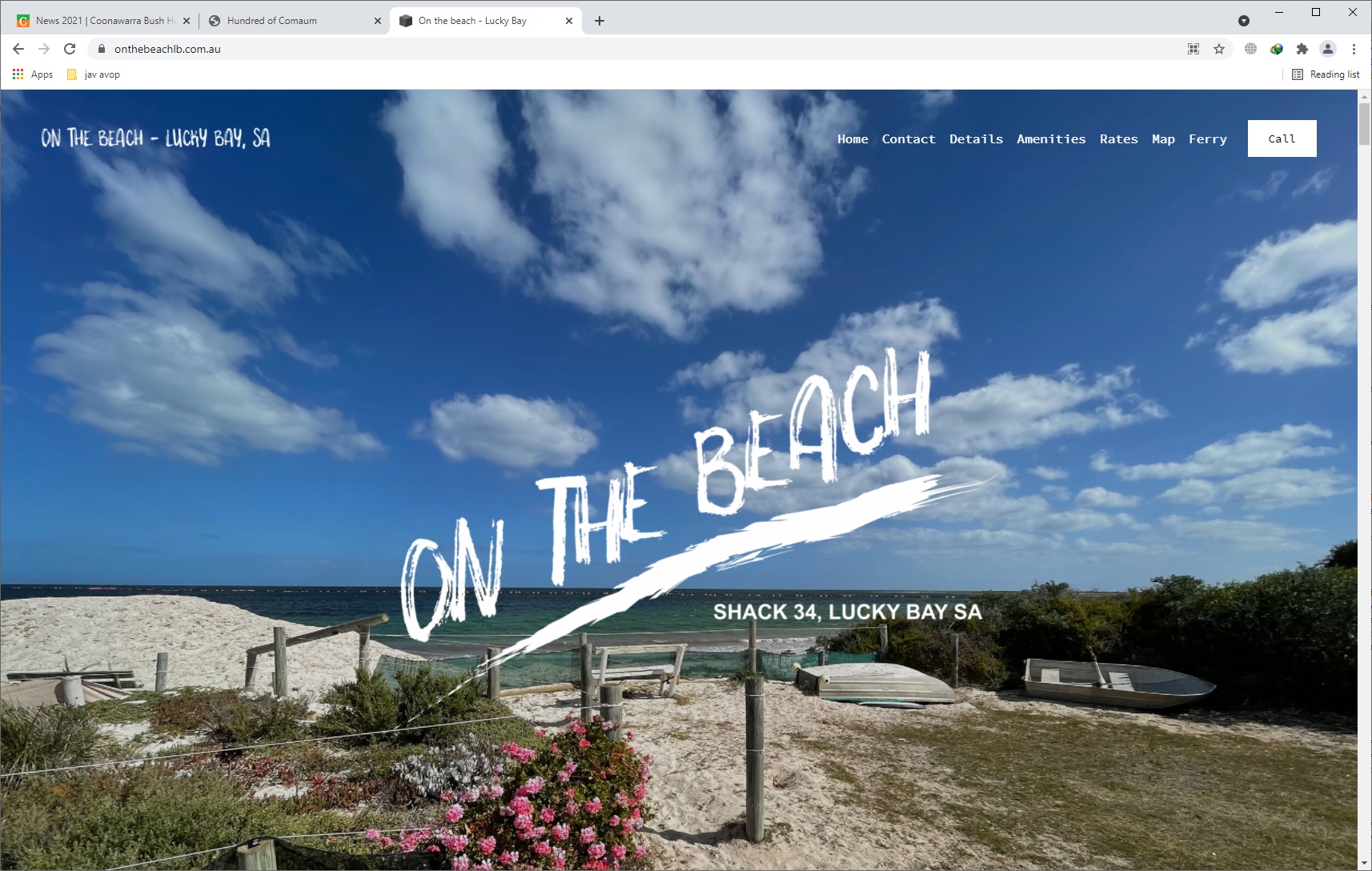 " On the Beach" Lucky Bay Website
Perched on the sand dunes overlooking Lucky Bay, our fishing shack has absolute beach frontage with only 10m of beautiful sand between you and the Spencer Gulf.
3 Bedrooms, sleeps 6 adults and 5 kids. While soaking up the 180-degree water views on the outdoor furniture beside the BBQ you can enjoy the kids playing on the beach or swimming in the shallow child friendly waters. Enquiries at Coonawarra Discovery or reception (0455 146 647). Available from Mid-November 2021.
BOOK NOW
Online HOC Wine Sales now available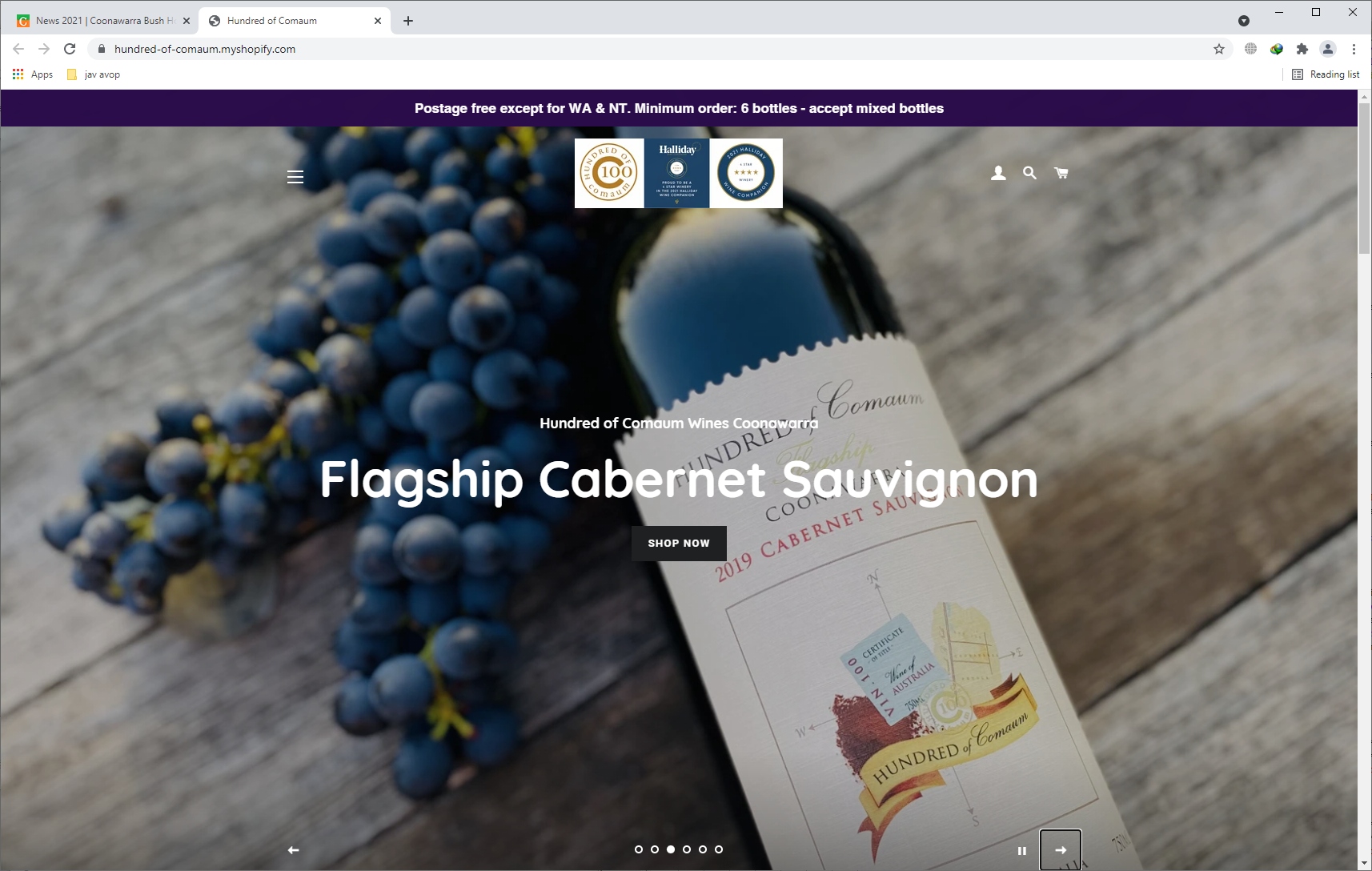 Use the WINES link on the website menu to see or order our wine online. See our "Cellar door in the scrub" news item below to arrange tastings.
The Hex Bubbles have been upgraded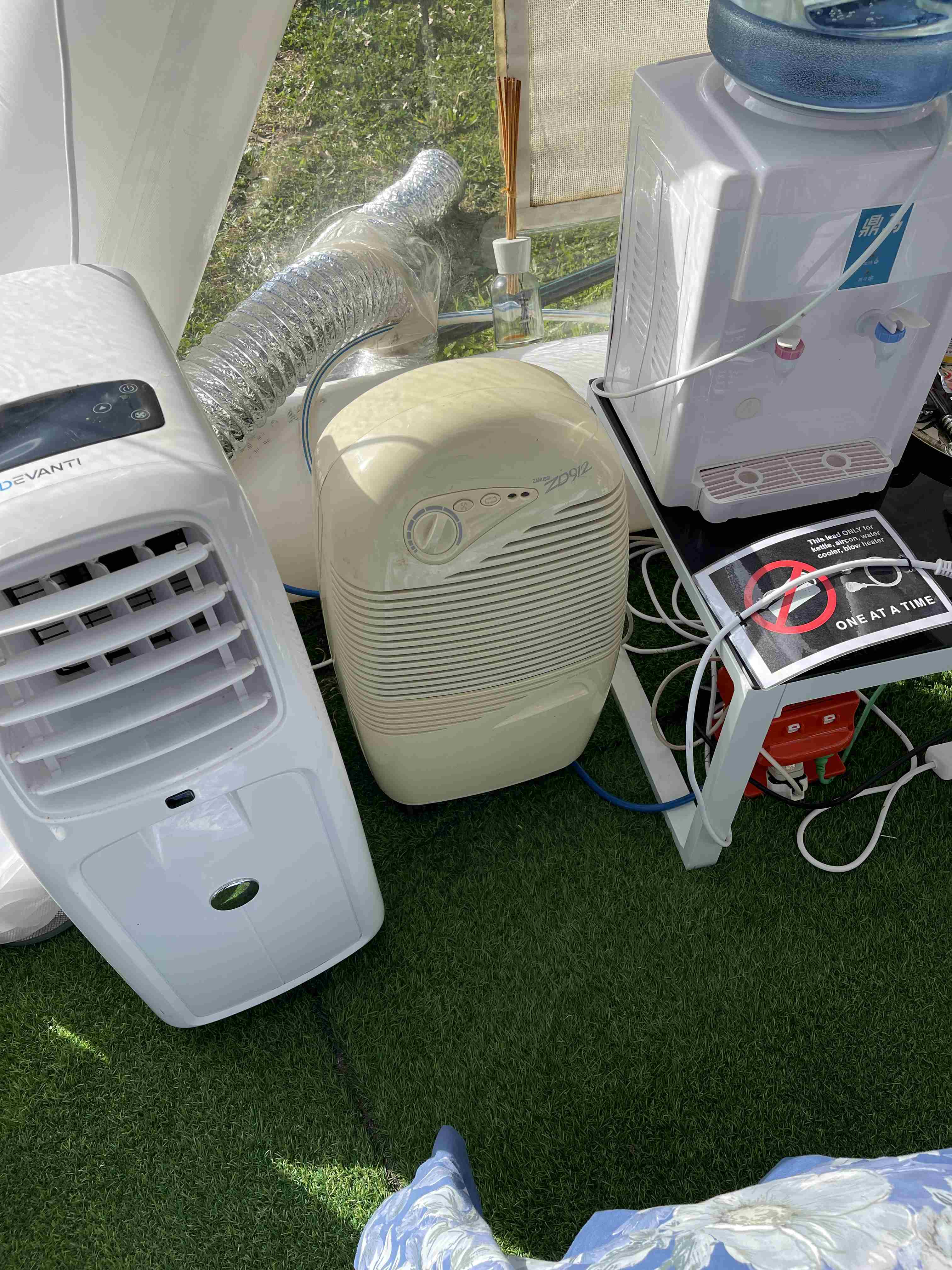 Now with dehumidifiers to eliminate annoying condensation on the clear windows. Upgraded shade, curtains, lights, flooring!
Pool Fence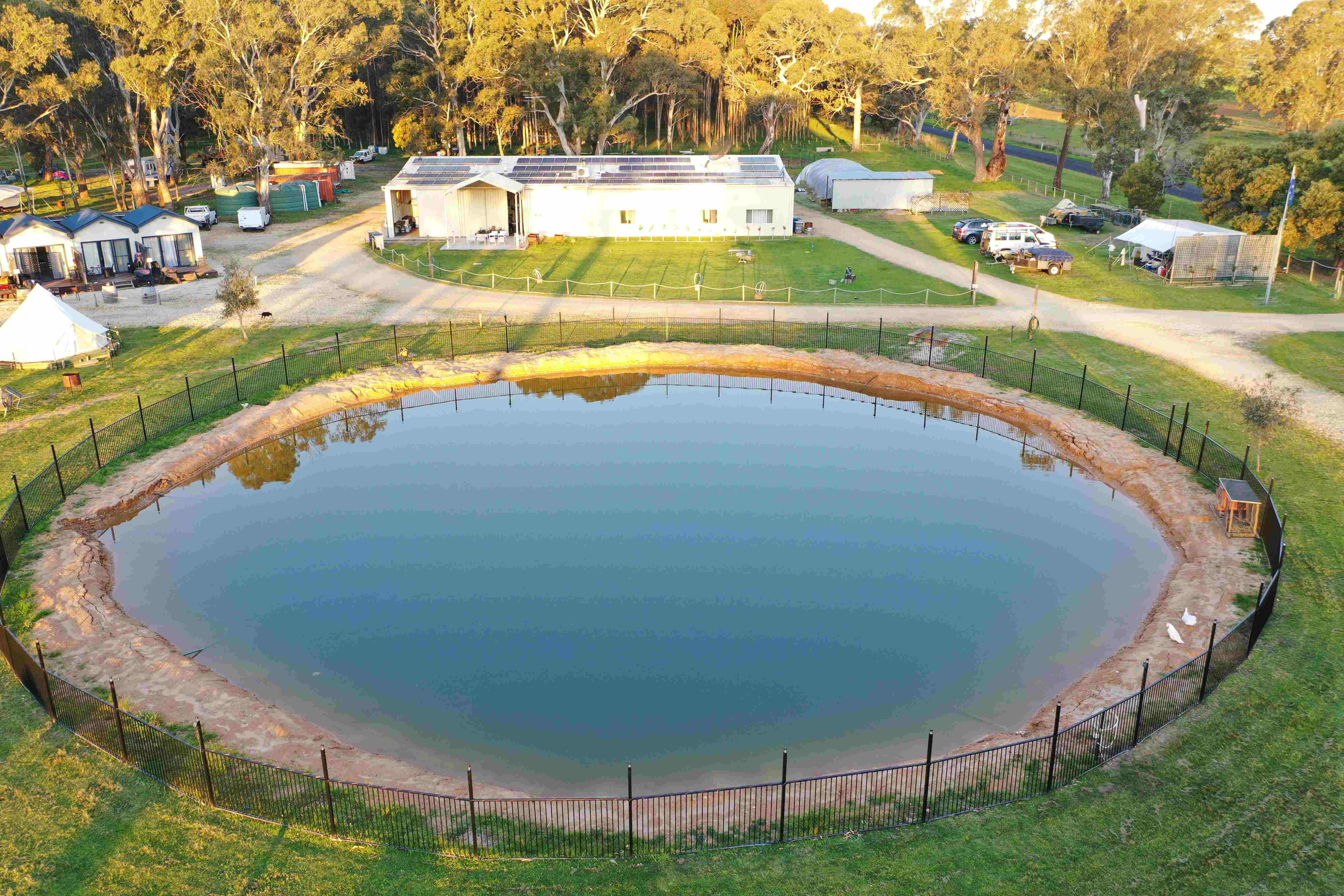 Our dam is now safely surrounded by a child-proof pool fence.
Cellar door in the scrub
2021 sees us continuing our bush wine and chocolate pairings (weather permitting). Which of course includes a ride in our 1975 camo landrover if desired...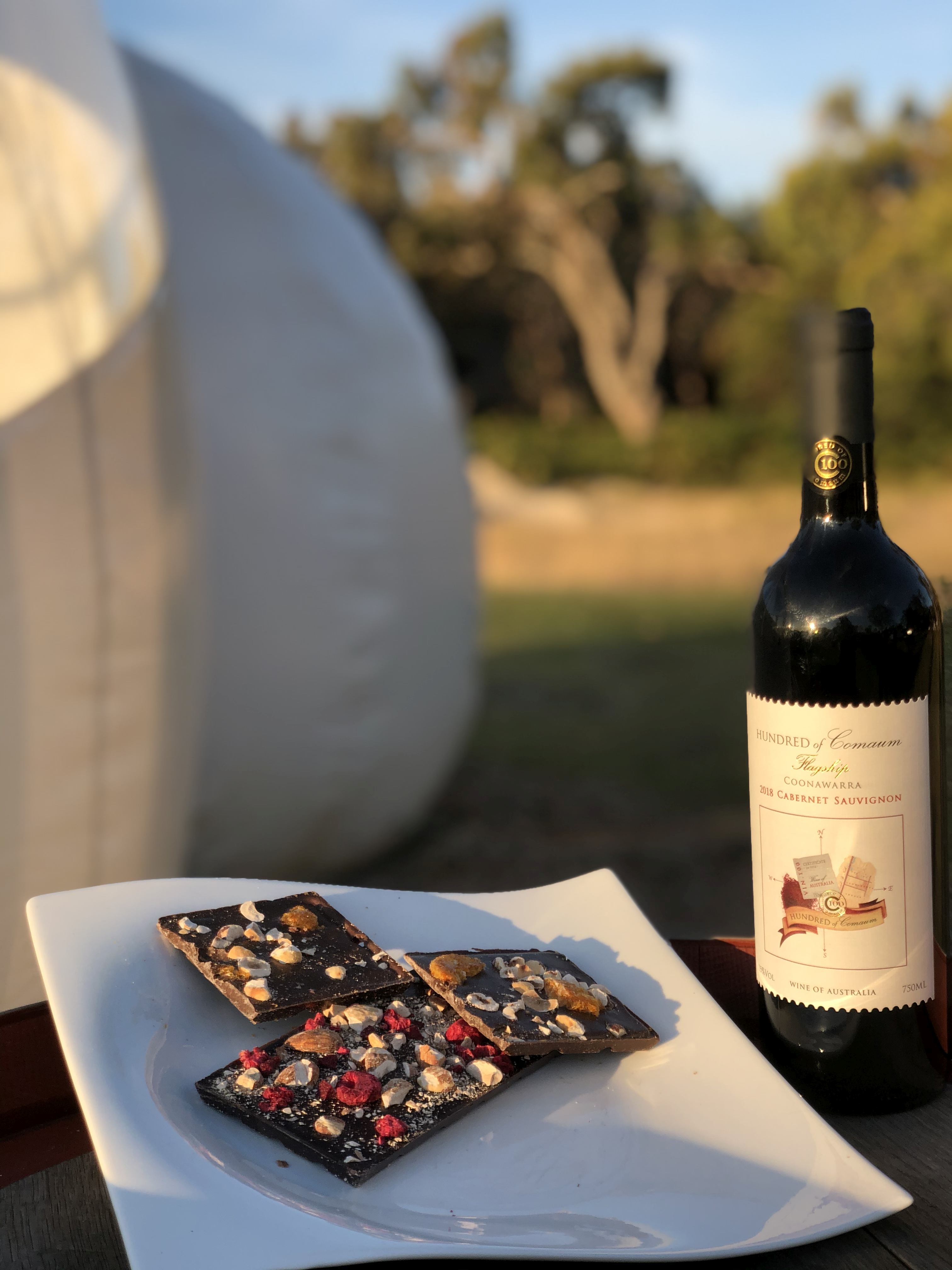 Located at a secret location on the property, our bush cellar door is the ideal location to learn how to pair chocolate with wine.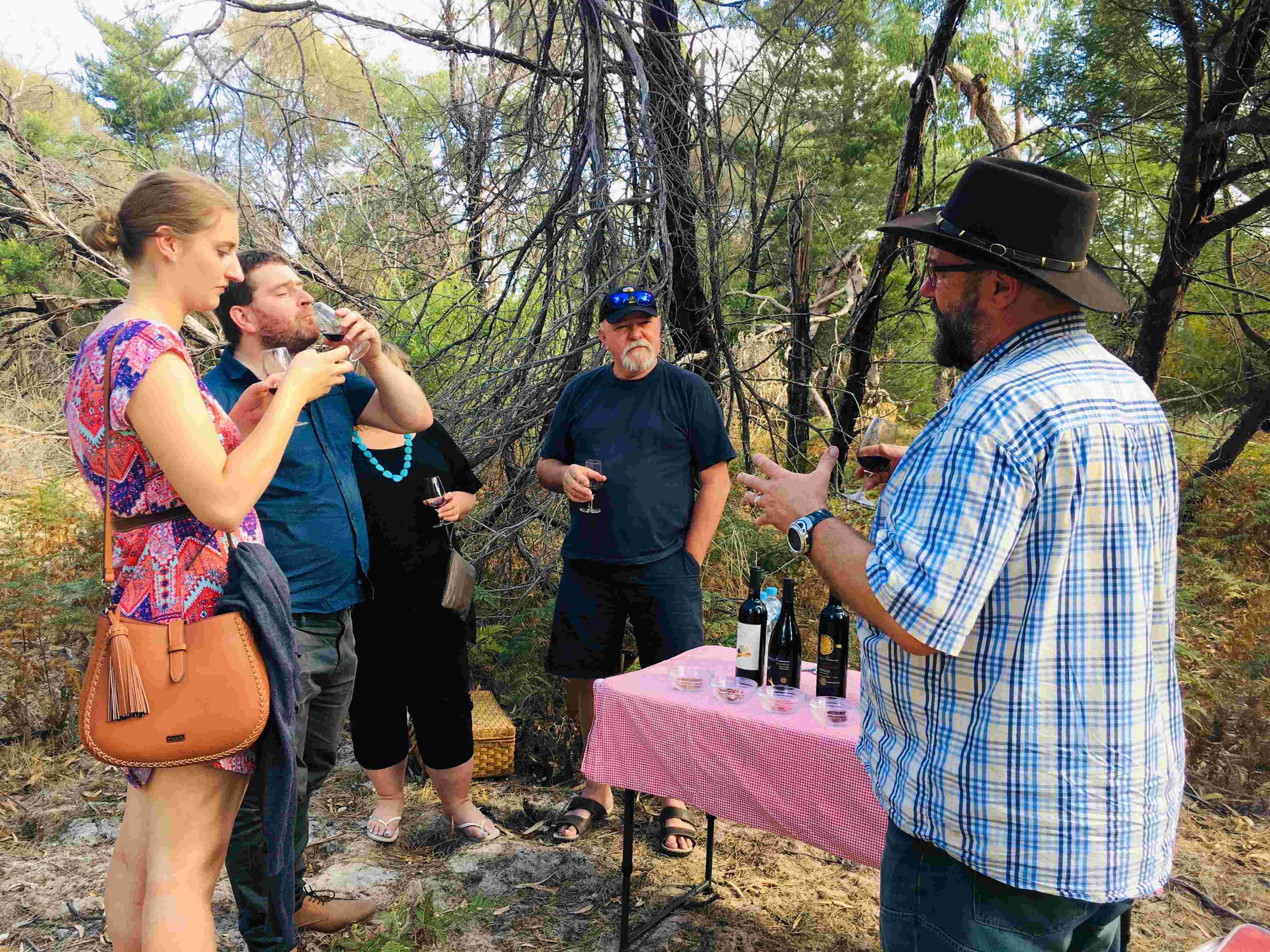 $20 gets you 4 wines matched with 4 serious varieties of adult chocolates from 80% Ugandan to local salted caramel. Definately not confectionary, you will learn the secret of matching all foods with wines. MINIMUM 4 PERSONS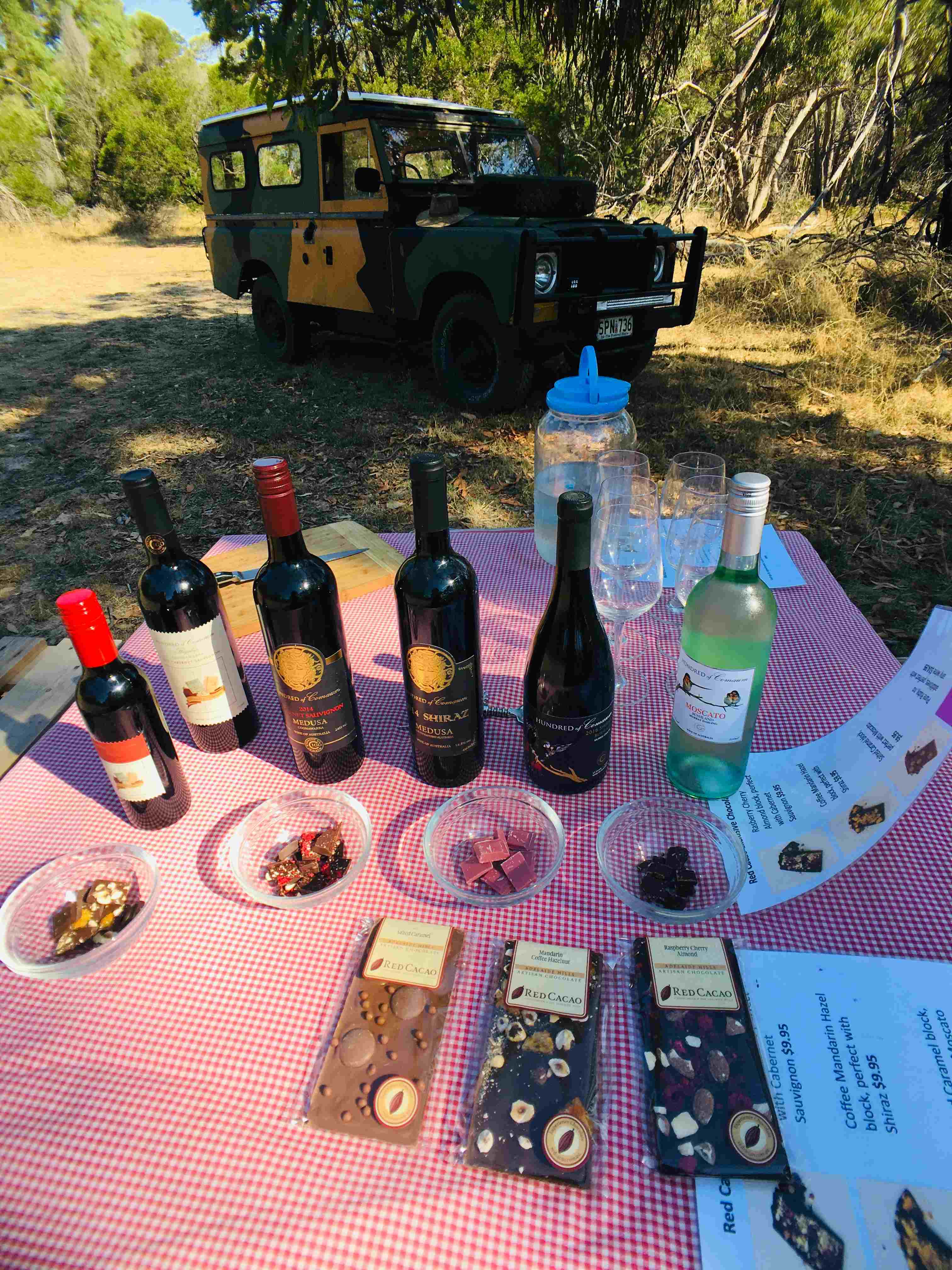 © Hundred of Comaum Wines Coonawarra